Weimar Stroll - Urlaub - Reisen - Thüringen entdecken
Hidden gems of Weimar
Getting to know the real Weimar
Weimar is the home of German Classicism. But it is also so much more than that. Anyone who takes a leisurely stroll through its enchanting old lanes will discover a town full of charm, with secluded spots, friendly people and lovely little shops.
We start on Seifengasse, a few yards from the Duchess Anna Amalia Library. With its old, ivy-covered buildings and blades of grass poking their heads up through the cobblestones it may seem somewhat unremarkable at first. But as you continue down the alley, you soon lose the noise of the traffic and the hubbub of the outside world, and suddenly you feel as if you've just been let in on a secret, as if no-one else had ever walked down this alley before. As if you had found your own little corner of Weimar …
Weimar, a classic?
Weimar captivates you ‒ right from the very first moment, and then time and time again. At first, you may be overwhelmed by Goethe and Schiller, as there are reminders of the two great poets everywhere you look. But once you have ticked off Schiller's House and Goethe's House and the German National Theatre, Weimar truly starts to work its magic on you.
As you leave the tourist trail behind, you begin to discover favourite spots in the town ‒ there's always somewhere new, always somewhere different. Seifengasse. The Biedermeier garden and café at the Kirms-Krackow House. The benches outside the Church of St Peter and St Paul. That old tree in the Park on the river Ilm where you like to sit with a good book. The bar of the grand old Hotel Elephant ...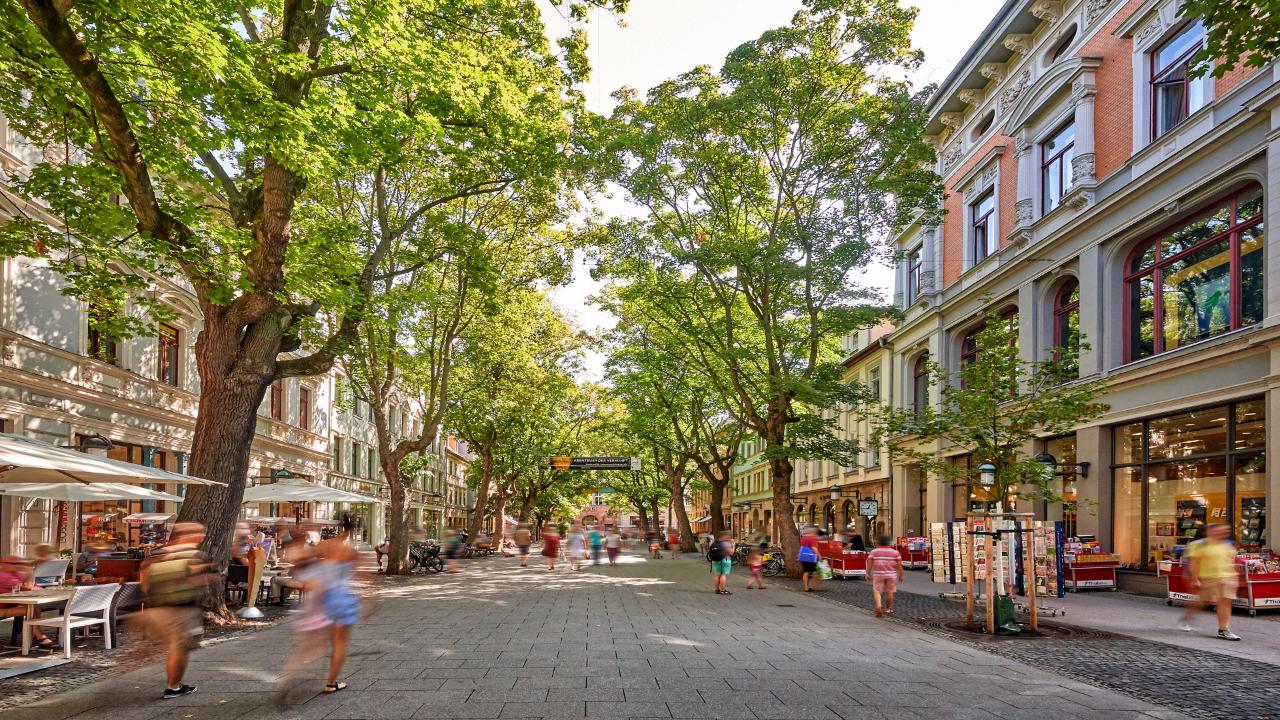 ©Samuel Zuder / cmr, Thüringer Tourismus GmbH
Weimar is a town of museums but it is by no means a museum town. It is steeped in history of course, but it's also young at heart. Alongside its venerable buildings it has quirky cafés, design shops, burger stalls and organic bakeries. Also many small artisan workshops. And goldsmiths. And galleries.
Obviously, Weimar is not Berlin …
… but it's completely different to what you might imagine. You could be sitting on the market square or on Frauenplan one evening, with a glass of wine or a latte, and suddenly you'll hear birdsong, rising above the hum of the crowds. In most other places you wouldn't even notice it, but Weimar heightens your senses. You become more aware of the sights, smells and sounds around you as it gets under your skin. Before long, Weimar casts its spell on everyone who visits. Quite incidentally, without even trying ‒ that's just how it goes …
… and at least some of that is due to the people who are carving out a life for themselves in this beautiful town.
Matthias Wiegand, Wiegand Manufactur
Matthias Wiegand initially distilled his gin in his kitchen at home, in the evenings, once his children were in bed. Today his Lyonel Dry Gin (named after Bauhaus master Lyonel Feininger) is one of the top sellers in Weimar's bars and specialist shops.
Despite an annual output of five thousand bottles, the signs in the window proclaim 'finally back in stock'. True to the motto 'less is more', Wiegand Manufactur produces two different types of liqueur and gin at its small 150-litre distillery.
©Guido Werner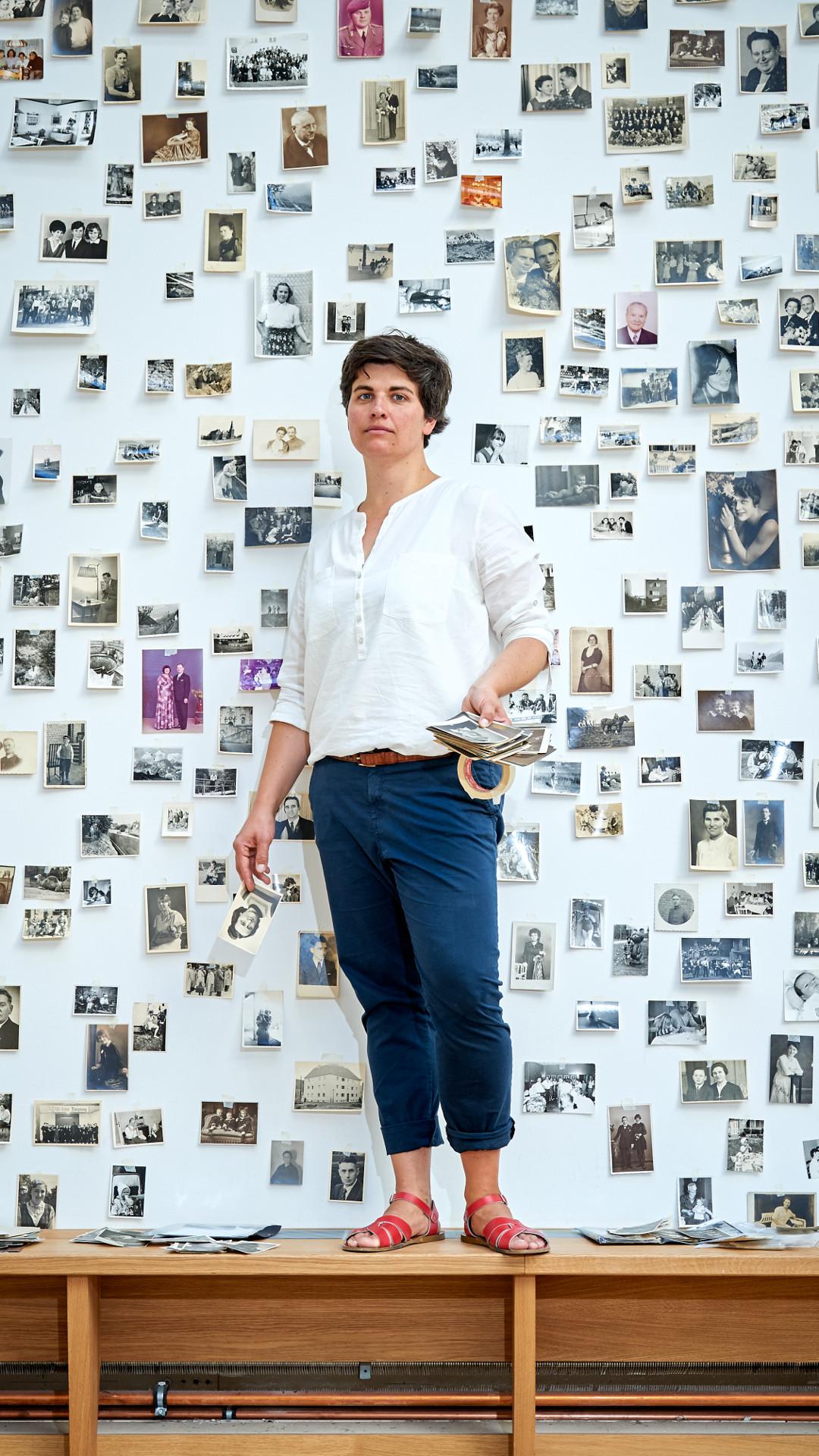 Anke Heelemann, artist
Anke Heelemann has been collecting old photographs from flea markets and house clearances for more than ten years. At her 'specialist shop for forgotten private photographs' she has an archive featuring tens of thousands of pictures, which she uses for her art projects and allows visitors to rummage through. Who are the people in the photos? No idea.
"Every photo tells its own story. But that story has been lost. Now the pictures are just frozen moments in time from someone else's life." The archive itself is a fascinating journey through the history of photography.
©Samuel Zuder / cmr, Thüringer Tourismus GmbH

©Samuel Zuder / cmr, Thüringer Tourismus GmbH
Oleg Keiler, Theater im Gewölbe (Theatre in the Vault)
There's a simple reason why he puts on a different show every night: "If people are here on a week's holiday, they can see something new every day." For 15 years, Oleg Keiler has been bringing new interpretations of Weimar classics to the stage at Cranach House. 'Goethe & Schiller: Greatest Hits' and 'Goethe live: the big interview' are among the 30 different pieces between which he alternates. Keiler's plays endeavour to be intelligent and humorous, and not too long either: "After a day in Weimar, people tend to be exhausted, so you can't sit them in front of Faust for five hours."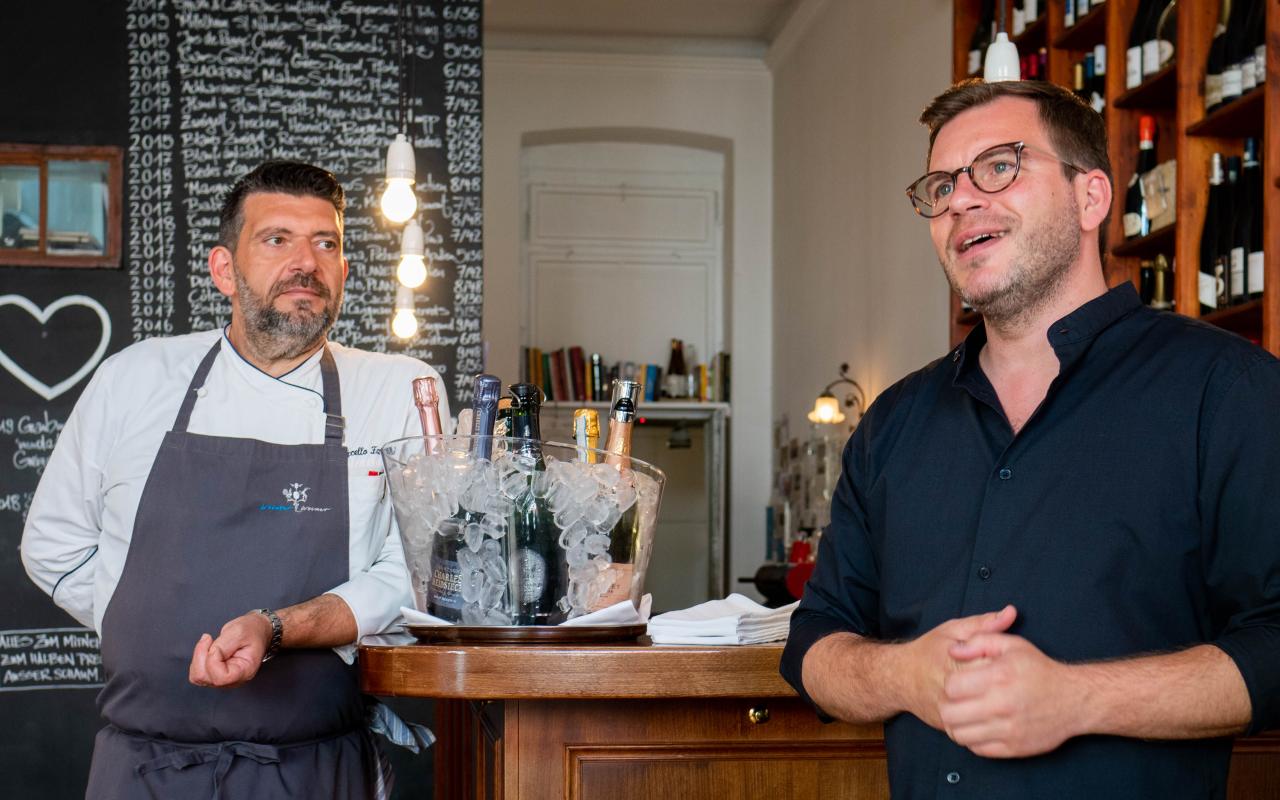 ©Florian Held, Thüringer Tourismus GmbH
Weinbar Weimar – what was Goethe's favourite wine?
Goethe used to drink here, of course. And Liszt was in the habit of putting in monthly orders for 20 bottles of champagne. Even the Freemasons enjoyed the refined yet cosy ambience. We're talking about Weinbar Weimar, which has been a popular venue for wine drinkers for 150 years.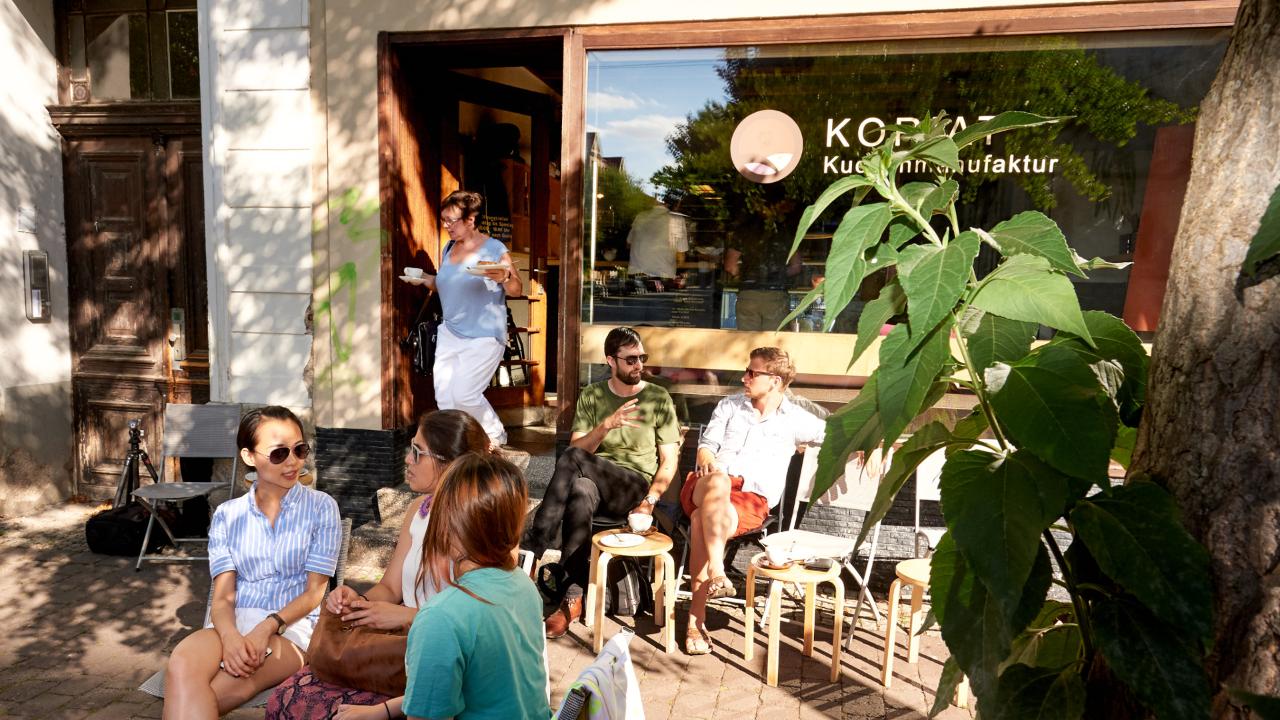 ©Samuel Zuder / cmr, Thüringer Tourismus GmbH
Aviv Koriat, Koriat Kuchenmanufaktur (artisan bakery)
It opens at ten, and three minutes later it is full. There are customers inside the shop, and outside too, some have brought folding chairs with them. The bakery produces almost forty varieties of cakes and tarts, most of them to recipes from the Orient: banana caramel, orange, and pears with poppy seeds and vanilla. The locals love them, and on Sundays, people can often be seen queuing round the block.

©Florian Trykowski, Thüringer Tourismus GmbH
zielgruppe_neugierde, zielgruppe_kennerschaft, landingpage_kultur, locals
Maybe, you'll like this too ...