Ekhof-Theatre Gotha (Friedenstein Castle) - Urlaub - Reisen - Thüringen entdecken
Travelling through time to the Baroque period
The Ekhof Theatre in Gotha
The enchanting moment lasts just under seven seconds. A bell rings - and the curtains move with a gentle rattle as if moved by magic. The cliffs rise up, and the forest approaches. Afterwards the opera begins without interruption. Welcome to the small Baroque world of the Ekhof Theatre in Gotha, a cradle of modernday theatre culture!
Not much has changed since the end of the 17th century, when Duke Frederik I of Saxony-Gotha-Altenburg had the small, intimate theatre built, where the original Baroque machinery still move corrugated trees and ropes so that the scenery can be changed in seconds. Historical operas and plays with Baroque costumes are performed here during the annual Ekhof Festival between the end of June and the end of August.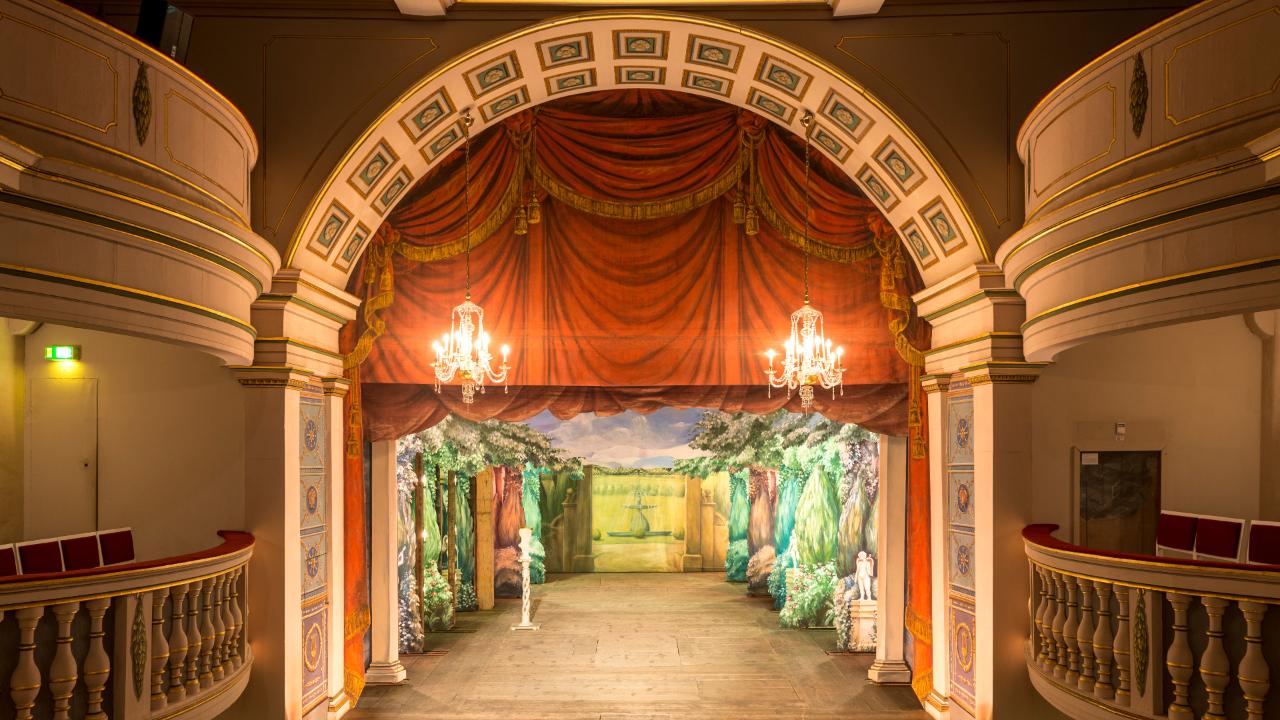 ©Gregor Lengler, Thüringer Tourismus GmbH
The evenings are made possible thanks to a small, highly professional crew of artists who start working about two hours before the performance begins. The black-clad stagehands are still sitting around talking in the yard just outside the stage door, but there is already a lot of work going on inside.
©Gregor Lengler, Thüringer Tourismus GmbH
The singers are being made up for their lead roles in "Marc´Antonio e Cleopatra" by Johann Adolph Hasse. Then they put on their lush Baroque costumes, slip into the golden shoes and start warming up.
Moments later, there is a short rehearsal of Capella Jenensis led by Gerd Amelung, who will conduct from behind the harpsichord.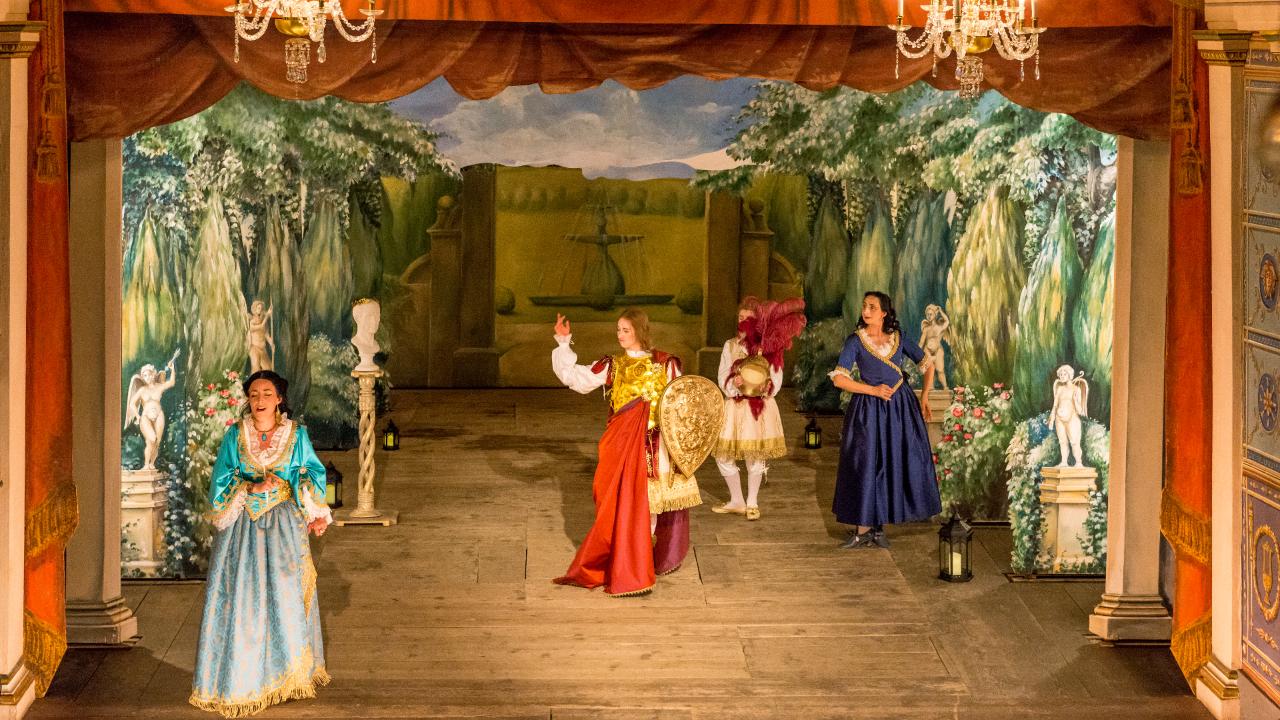 ©Gregor Lengler, Thüringer Tourismus GmbH
There are only 165 seats in the Gotha Theatre; to experience the Ekhof Theatre in summer you will need to purchase the tickets in previous winter. Anyone who travels to Gotha to visit the palace at a different time or has not been able to buy tickets can still visit the unique premises. Visitors are shown the wooden stage equipment during tours or during the normal audio-guided palace tour, which takes them through the auditorium of the Ekhof Theatre.
It's seven o'clock. The audience has taken their seats and the orchestra starts to play. Together with Katharina Göres as Cleopatra and Julia Böhme as Marc Antonio, the audience is transported to an opera world of the past and into the middle of a lovingly staged drama full of heartbreak and pain.

The Baroque Universe in Gotha
With the Friedenstein Castle, Gotha presents a unique ensemble of a castle park, orangery and historical rooms from the Baroque and Classicist periods. In three museums in the castle (Castle Museum, Museum of History, Musem of Nature) and in the nearby Ducal Museum historical art and natural collections are shown. The palace complex as well as all of the collections have been preserved for more than 350 years. This makes the castle a truly unique location!
©Gregor Lengler, Thüringer Tourismus GmbH
zielgruppe_neugierde, zielgruppe_kennerschaft, zielgruppe_faszination, kampagne_musikland, landingpage_geschichte, landingpage_geheimtipp, events
You might also be interested in ...