Wiegand Manufactur Weimar - Urlaub - Reisen - Thüringen entdecken
Award-winning gin
Wiegand Manufactur Weimar
A few years ago, an idea took shape in Matthias Wiegand's mind, as gradually as his gin is now ageing in American oak barrels. He thought he'd like to give up his job as a chemist in order to "make something myself". Now, a few years later, he is sure the decision was right for him. "Although I am constantly venturing into unfamiliar territory, still do almost everything myself - it is utterly fulfilling," says the founder of the Wiegand Manufactur craft gin distillery, not without pride.
His first gin distilling experiments still took place in his own kitchen at home. What initially began as a part-time occupation soon went so well that Matthias Wiegand set up his own business and now makes – and, even more importantly – also sells 6,000 bottles of his gin every year. "It is utterly fulfilling." Matthias Wiegand on his decision to set up his own craft gin distillery, the Manufactur.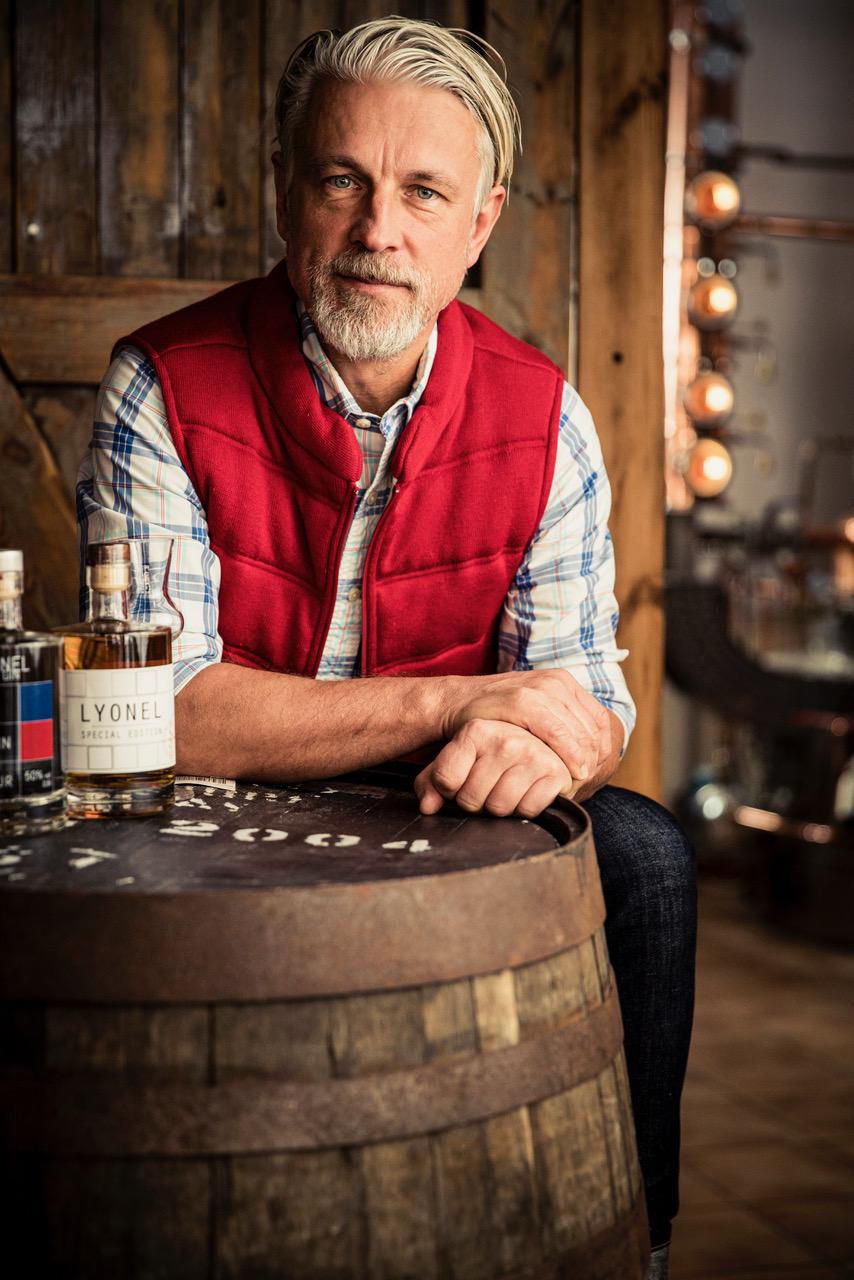 Matthias Wiegand ©Guido Werner
A clear drink calls for a clear design
Lyonel-Gin has long since become well-known beyond Weimar: "We named it after the first Bauhaus master Walter Gropius employed." The bottles clearly reflect the proximity to the design school, which was founded in Weimar a good 100 years ago. "A clear drink calls for a clear design, we thought, so we chose the bottles accordingly and included the Bauhaus colours on the label." Another good decision: It makes them easy to recognise and remember, something they have in common with Wiegand himself. When he turns up at trade shows or other presentations in his red waistcoat, many people already know: That's the man from Weimar with the award-winning organic gin. He has extended his portfolio, for example with a herbal liqueur that is marketed under the brand "Heimatlikör" – and made using fresh organic herbs from the region.
Matthias Wiegand has long since moved on from his first business premises – he needed a bigger warehouse, and a place where he could offer tastings of all kinds of spirits – by no means only his own – in his capacity of certified liqueur and brandy sommelier. His shop is located right in the Weimar city centre, in Jakobstrasse 33, where he can host groups with up to 40 participants. That is also where he sells limited edition liqueurs, made in small batches, his recommended choices of tonic water and mixing accessories, and provides recipe suggestions.
His gin is sold in spirits shops and delicatessen in Weimar, in hotels or online. By now, the product made in Weimar is even listed with the Hamburg-based delicatessen Mutterland, or the gourmet food supplier Feinkost Käfer in Munich.
You might also be interested in ...