Thüringer Bachwochen - Urlaub - Reisen - Thüringen entdecken
3 Questions to Christoph Drescher
Thuringia Bach Festival
With over 50 concerts at Eastertime, a whole region raises a sound. For the guests of the Thuringia Bach Festival it is exhilarating to listen to Bach's music in authentic places. We have met the festival director for an interview.
Christoph Drescher, born in 1977, is Managing Director and Festival Director of the Thüringer Bachwochen (Thuringia Bach Festival). He studied musicology and business administration. In 1999, he founded an event agency in Weimar with which he organized concerts of various genres throughout Germany. Since 2005, he has been Artistic Director and Festival Director of the Thuringia Bach Festival.
Mr. Drescher, what makes the Thuringia Bach Festival unique?
Our unique selling points are the ten historical Johann Sebastian Bach towns in Thuringia. We are a festival with over 50 concerts at Eastertime, with which the whole region raises a sound. It is very exhilarating for the guests to hear Bach in authentic places. But we also show Bach in his relevance for today by doing cross-over projects - like combining Bach and dance, Bach and electronics or Bach and jazz. I think it is important to portray Bach as a composer who lived 300 years ago, but who is still of great significance today. Regardless of the musician you ask, whether it's classical, jazz or pop music – everyone has an opinion about Bach. Bach connects, Bach fascinates and enriches.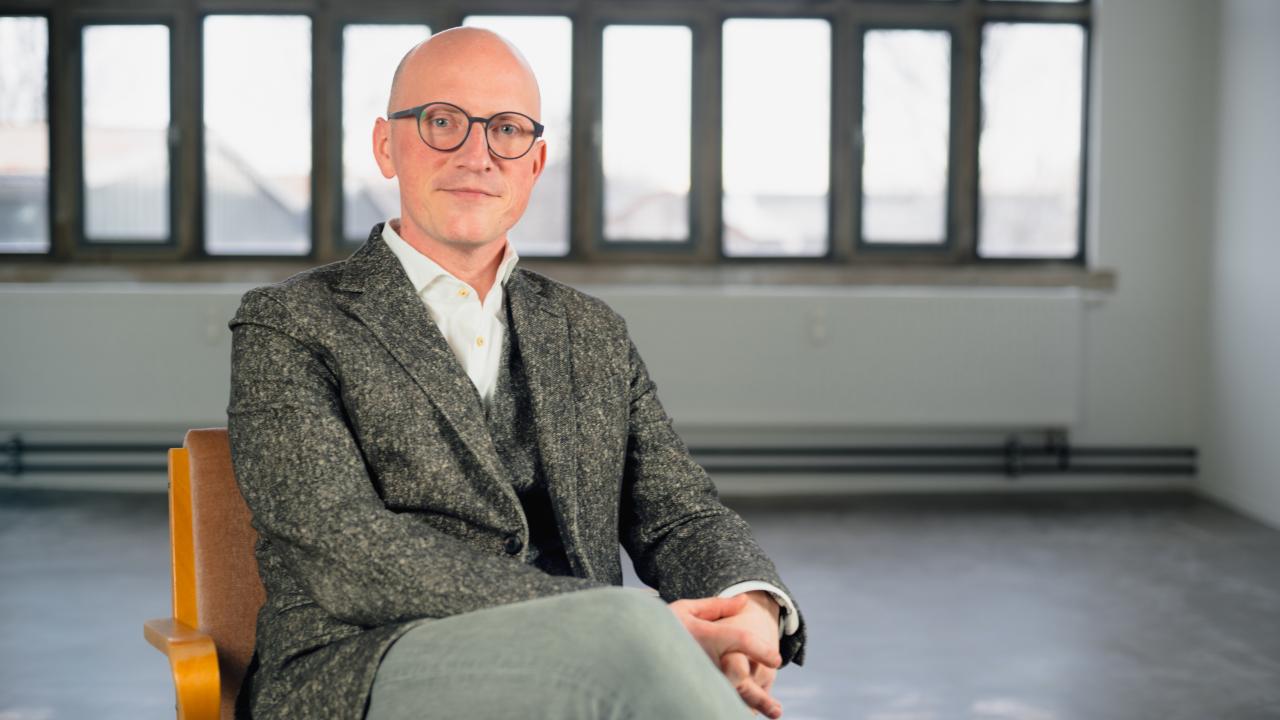 Christoph Drescher, Festival Director ©Dominik Saure, Thüringer Tourismus GmbH
What's it like for international stars to perform at original Bach venues?
I think sometimes it's an almost spiritual experience. If you imagine that we have a concert in the Georgenkirche in Eisenach at the baptismal font, where the little Johann Sebastian was actually baptized in 1685 – this something that's simply unimaginable for the musicians. We benefit from this because it enables us to bring very renowned artists here.
Thuringia Bach Festival
"We want the whole region to resound with music" says Christoph Drescher. Every Easter season the festival offers around 50 concerts in Thuringia and therefore is one of the biggest classic festival in the region.
STEGREIF.orchester in Erfurt ©Andreas Beetz, Thüringer Bachwochen e.V.
What connects Bach to maths?
The whole mysticism of numbers behind Bach is something that has not yet been conclusively researched. It is incredible for me that a cantata with the Bible text for a Sunday service – music that touches you so directly that you can't grasp it in its complexity – can be broken down into numbers in the end. This interests musicians as much as mathematicians or computer specialists. With Bach, we can open more doors than with any other composer.
What fascinates you personally about Bach's music?
I just never get enough. I was raised with Bach, I grew up with the fact that everyone hears the Christmas Oratorio during Christmas season and, of course, the Passions during Easter season. To this day, I have never found this music boring or dispensable. When we sit in the office and prepare the festival, we actually hear Bach all the time. For me, the music is always fascinating and surprising. Hardly any other composer has the same effect on me. For instance, it often happens to me that I am sitting in a concert and think: now I have heard the "Goldberg Variations" a thousand times, but never before the way this pianist is playing it. It keeps my curiosity about Bach alive.
Bach in Thuringa
He was born in Eisenach; the journey of his life took him to Ohrdruf, Arnstadt, Mühlhausen and Weimar. Not all of his employers appreciated his ways. First and foremost young Bach was defiant and headstrong - just what geniuses are like.

©Andreas Beetz, Thüringer Bachwochen e.V.
Hat euch der Artikel gefallen?
Das könnte euch auch interessieren: