Street melody - Urlaub - Reisen - Thüringen entdecken
A shopping street that hits all the right notes
Strolling along Lange Bruecke in Erfurt
Lange Bruecke in Erfurt is home to small independent shops full of charm and character – unique stores that are not part of a big chain and offer a shopping experience with a personal touch. Come and join us as we explore this delightful street and meet the friendly faces behind the shopfronts.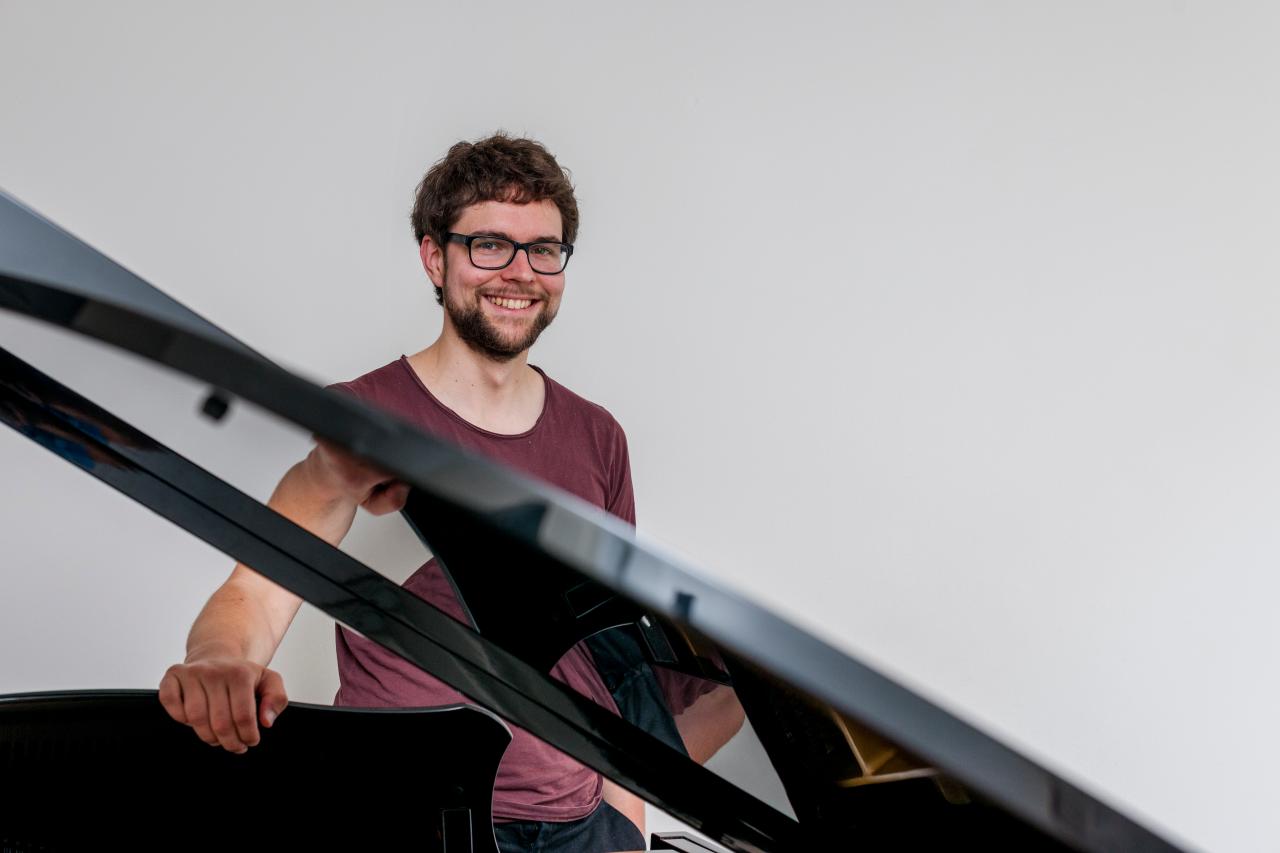 Piano teacher Philipp Hermann ©Gregor Lengler, Thüringer Tourismus GmbH
Now and again, the piano teacher opens his front door in the morning, sits at his grand piano and just plays. Something a bit special, something he has composed himself; one of those beautiful, haunting melodies that seems to float above the street, soft and weightless. Passers-by stop in their tracks, close their eyes and take a moment to enjoy the music and the sunshine. Little children forget about the ice-cream in their hand and look on in fascination. The owners of the neighbouring shops stand in their doorways, smile, and wave at each other. Philipp Hermann is oblivious to all of this as he sits, deep in concentration, at the grand piano in his teaching room – once a shop like all the others – but his fingers glide across the keys as if he were playing for every individual person out there, and for everyone together. As if he were playing for the entire street.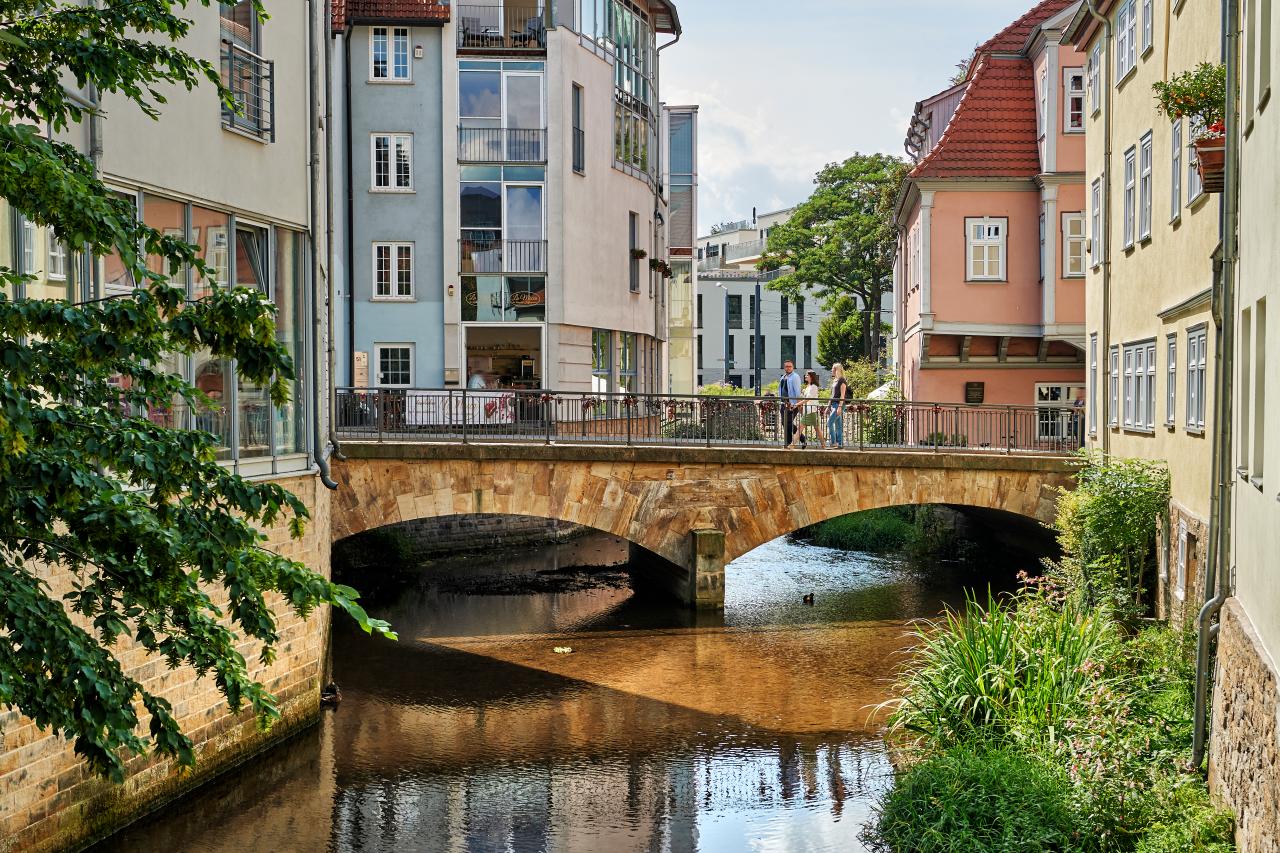 Lange Bruecke in Erfurt ©Gregor Lengler, Thüringer Tourismus GmbH
Lange Bruecke is one of those typical Erfurt shopping streets where you plan to have a quick look and end up browsing for hours ‒ if not the entire day and the next one too. That has nothing to do with its length, as Lange Brücke only extends for some 300 metres. Rather, it is due to the small, quirky stores, studios, workshops and restaurants that give the street its unique character. And, of course, to the people themselves. In fact, you could say, it is largely because of them.
---
It is because of people like Philipp Hermann, the jazz pianist and piano teacher, who gives lessons in his shop window, and sometimes takes a turn at the grand piano himself when he's having a break from teaching.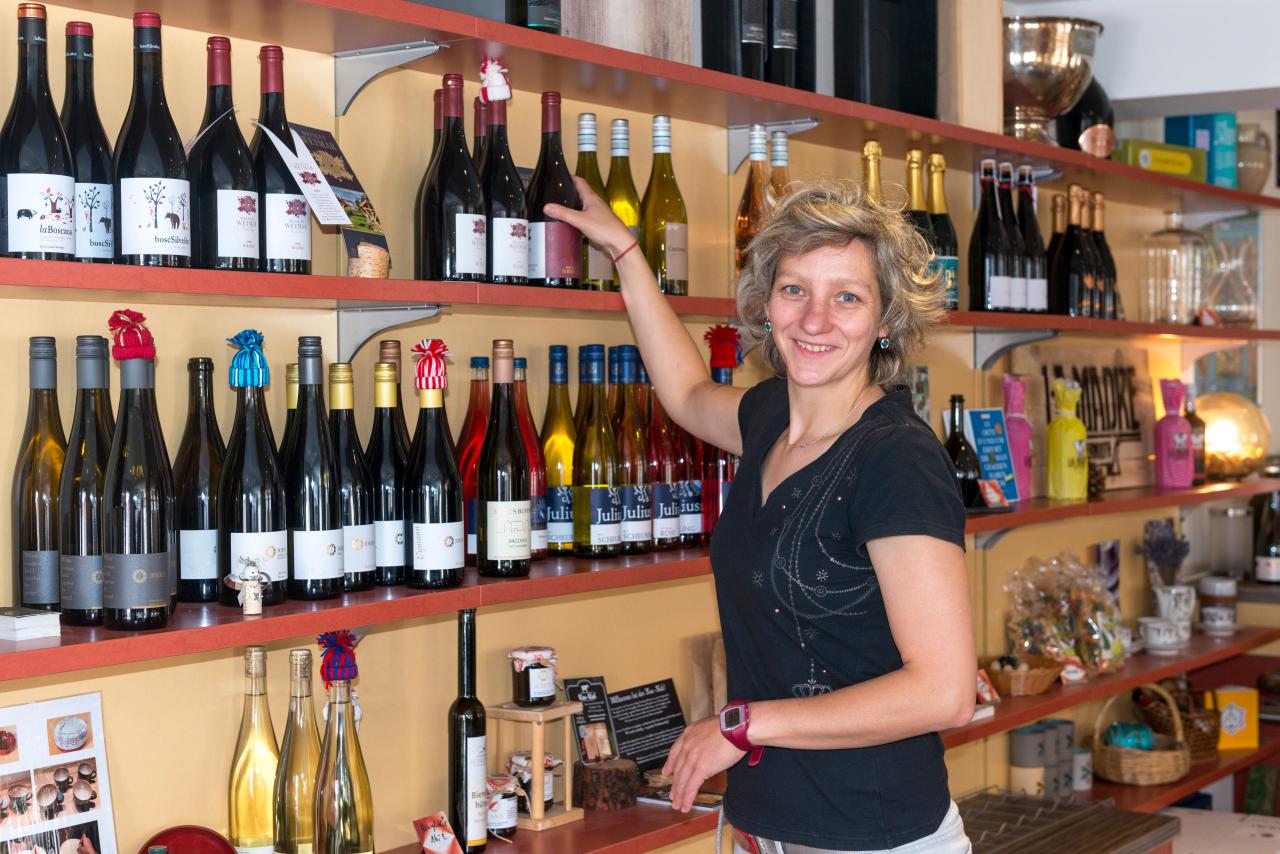 Korkenzieherin Ornett Ragoschat ©Gregor Lengler, Thüringer Tourismus GmbH
Or because of Ornett Ragoschat, a few doors down. A riesling aficionado and connoisseur of wine bouquets, she is also the proprietor of the Korkenzieherin wine shop. Her enthusiasm for wine is infectious. Even customers with no knowledge of wine, who only wanted a local bottle as a souvenir, can't stop singing her praises when they return home: "That lady in Erfurt, what a character! She certainly knows a thing or two about wine!" And does she? "I've always had a good sense of smell, even as a child. And I've always enjoyed listening to people talking about food. Now I talk to people about wine."
At Madame Pfleger's Seifenlädchen (Madame Pfleger's Little Soap Shop), Carolin Pfleger tells us how she leaves her soaps to cure for four to six weeks after making them, before wrapping them in a 'Pink Sugar' or 'Kai and Gerda' sleeve. And suddenly you find yourself wondering why you ever went into one of those run-of-the-mill chemist's shops. Madame Pfleger smiles as if she doesn't know either. But now she has to go ‒ to a piano lesson in the shop next door.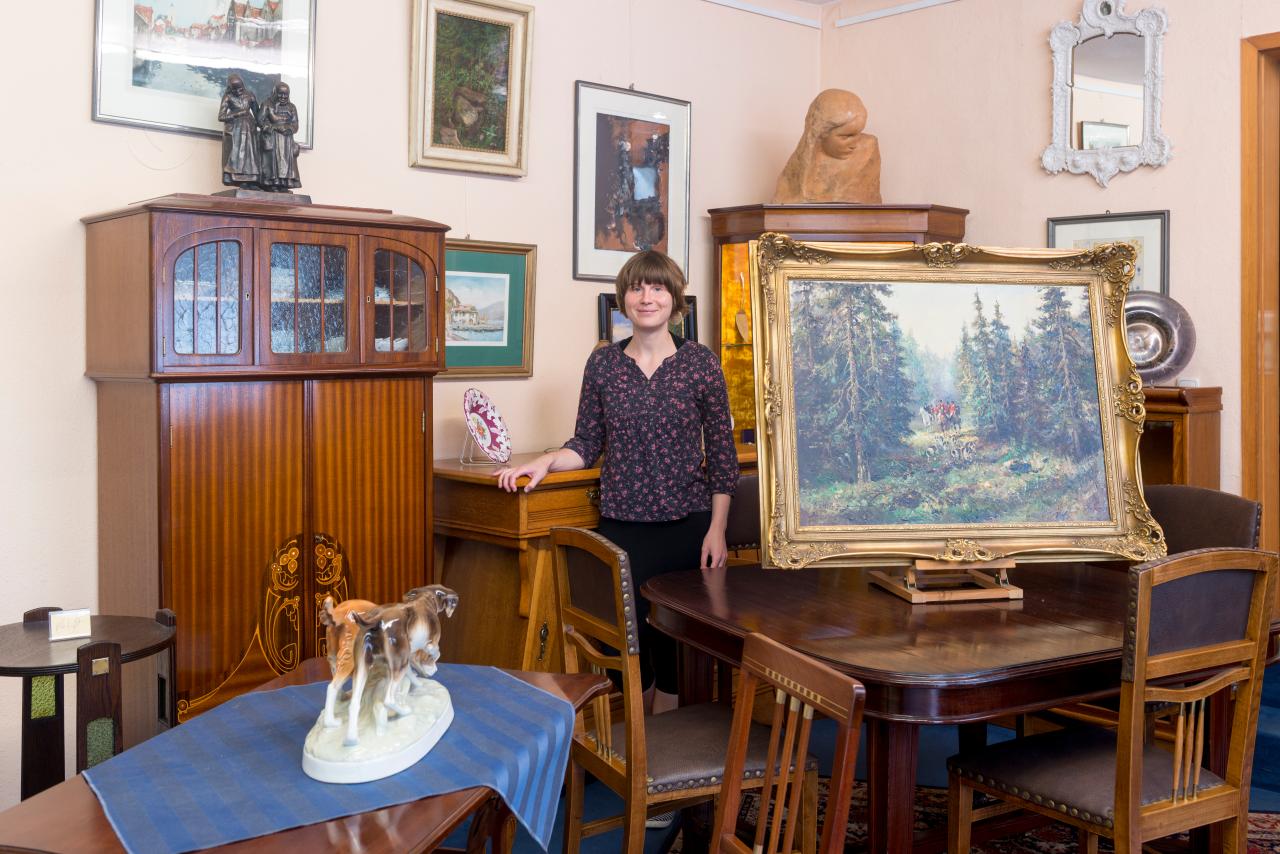 Caroline Czambor in her antiques shop ©Gregor Lengler, Thüringer Tourismus GmbH
Lothar Czambor has been on Lange Brücke for a very long time. Specialising in antiques and restorations, this family business was first established in 1890. These days, daughter Caroline Czambor lends a hand. "I guess this must be the sixth generation," says Czambor. They specialise in art deco, art nouveau and Bauhaus, and have an international customer base, with the majority of their sales online. The shop is important for their restoration work, which is carried out in the adjoining workshop by her father and brother. "A family business," says Lothar Czambor. He says these words with care, as if they are something very precious.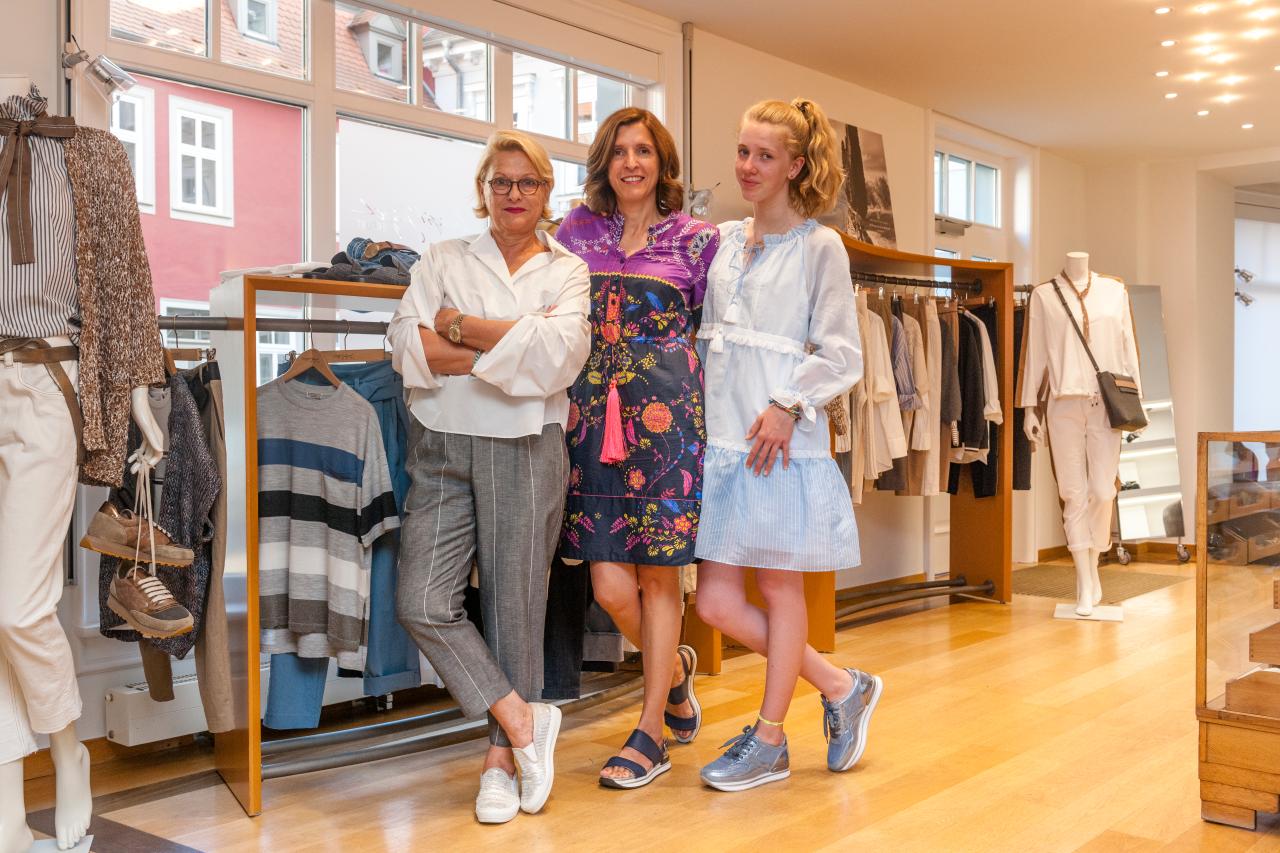 Women´s fashion Margit Juergel ©Gregor Lengler, Thüringer Tourismus GmbH
A little further along Lange Brücke, we come to Margit Juergel, which sells women's fashion, footwear and accessories. Margit Juergel herself built up the business, her daughter now runs it, and her granddaughter models for their photographs. All three are passionate about fashion, and all three love Lange Bruecke.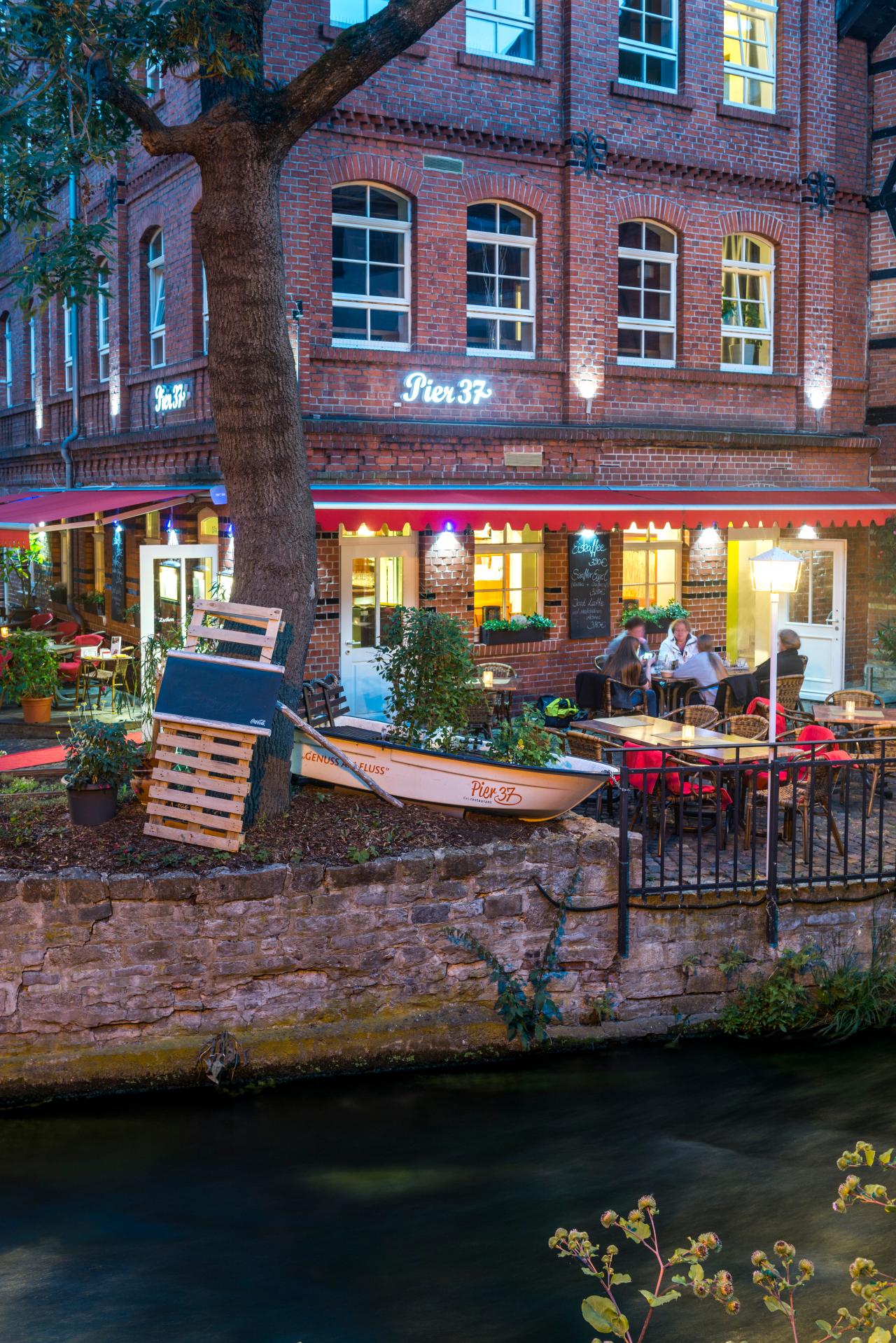 Restaurant Pier 37 ©Gregor Lengler, Thüringer Tourismus GmbH
Lange Brücke
Why is the street called Lange Brücke?
Because it passes over two branches of the river Gera, the Bergstrom and the Walkstrom. Both are narrow and it's quite easy to miss them. Unless you happen to be sitting outside Pier 37, a charming restaurant housed in an old grain mill. Here, the soothing sound of flowing water is so distracting that you can easily feel miles away from the rest of the world. Gone are the sounds of the city, and you hear nothing except for piano music. One of those beautiful, haunting melodies that seems to float above the street, soft and weightless.
zielgruppe_neugierde, landingpage_geheimtipp, locals
Maybe, you'll like this too ...