Modernist architecture – the Bauhaus. - Urlaub - Reisen - Thüringen entdecken
Modernist architecture – the Bauhaus.
A journey of discovery through Weimar and Thuringia
"Square, triangle and circle – red, blue and yellow." Form follows function. Timeless design, art, culture and modern architecture that are well ahead of their time? In 1919, the world is in upheaval.
In Weimar, the National Assembly adopts the constitution, paving the way for Germany's first democracy, and guaranteeing freedom of speech, freedom of assembly and freedom of religion. A milestone of German history.
In the same year, on 1 April, Walter Gropius establishes the Bauhaus in Weimar. The favourable political conditions enable him to attract leading international artists to Thuringia and to enlist them to his vision. They include later Bauhaus masters, such as Lyonel Feininger, Johannes Itten, Paul Klee and Oskar Schlemmer, key figures of modernism, who will go on to create great things together. As the first director of the Bauhaus, Gropius believes that the ideal building is a perfect combination of technology, art and craftsmanship. The Bauhaus, with its distinctive style, its willingness to experiment and its at times openly provocative approach went on to become the most influential school of architecture of the 20th century.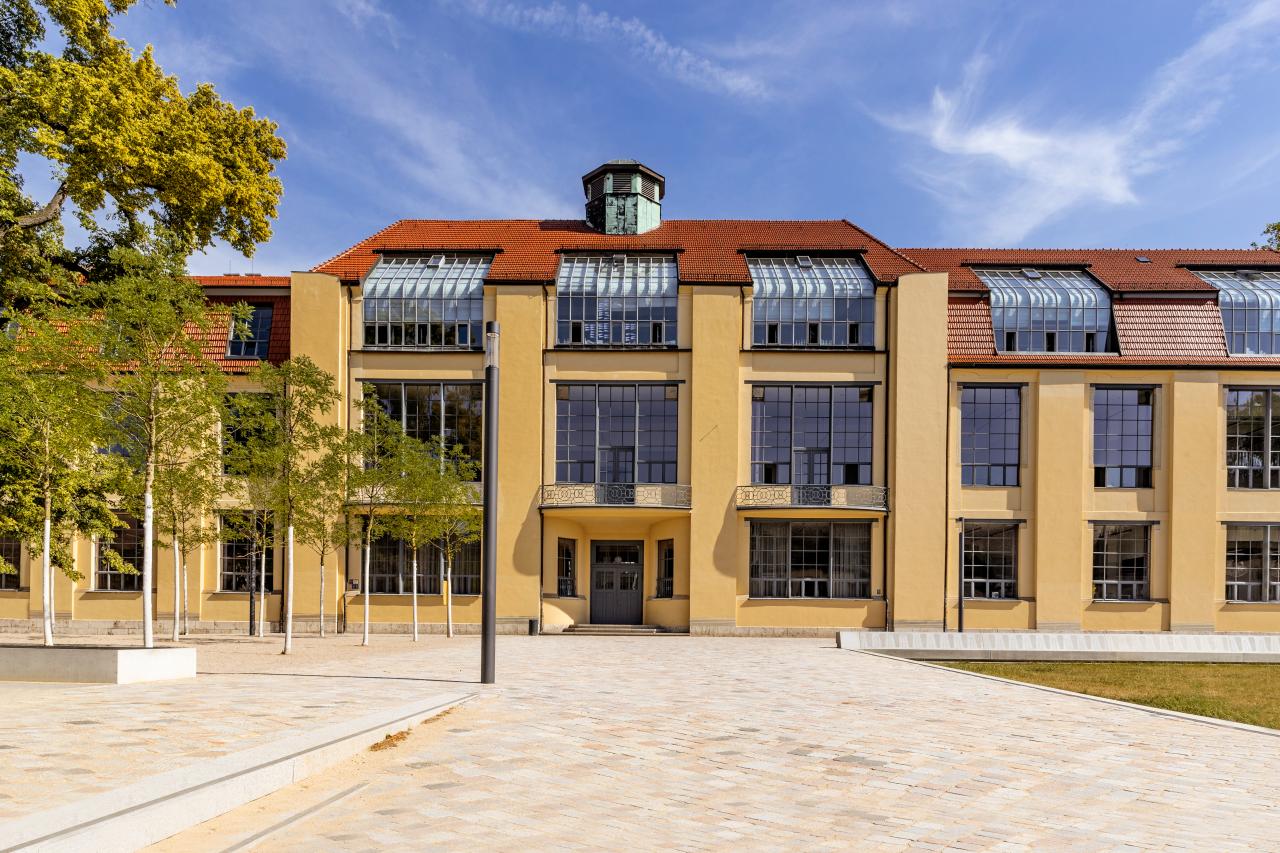 Main building, Bauhaus University Weimar ©Michael Kremer, Thuringia Tourism Board
The aspiration to reimagine and redesign the world was not limited to the Bauhaus but also drove other pioneers of modernism and contemporary planners. To this day, examples of architectural heritage in Weimar, Thuringia and all around the globe embody revolutionary ideas and world-class design principles. These include authentic Bauhaus sites, such as the Haus Am Horn (the world's first Bauhaus building) and the main building and Van de Velde building of what is now the Bauhaus University – all three UNESCO World Heritage. Beyond Weimar, Haus Auerbach in Jena, the authentic Bauhaus Workshop Museum in Dornburg-Camburg, Haus Schulenburg in Gera and the Haus des Volkes ensemble in Probstzella, now the Bauhaus hotel, make for a fascinating itinerary.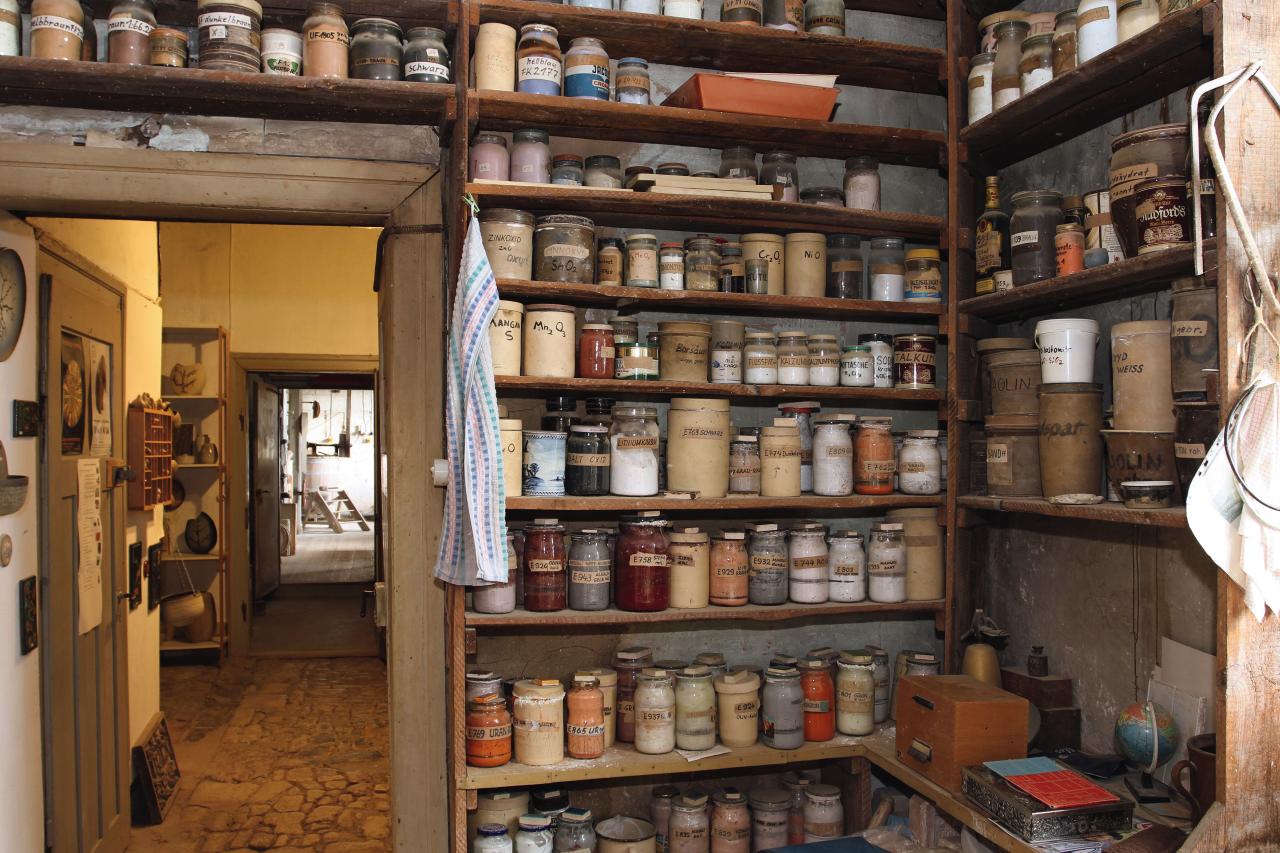 Almost like back then: glaze shelf in the Bauhaus Workshop Museum in Dornburg-Camburg ©Konrad Keßler, Keramik-Museum Bürgel
In Weimar, a whole 'Modernism Quarter' has been created, based on modernist architecture and other heritage. It includes the Museum Neues Weimar, Bauhaus Museum Weimar (with the world's oldest Bauhaus collection), the House of the Weimar Republic and also the Buchenwald memorial site. Weimar is the birthplace of the Bauhaus – from Thuringia it went on to conquer the world, and the fascinating history of modernism began to take its course.
Thuringia.MyCulture.
Tip: The Thuringia.MyCulture app offers several exciting discovery tours on the themes of Bauhaus and modernism in Thuringia.

Header picture ©Maik Schuck, Thuringia Tourism Board
zielgruppe_faszination, kampagne_bauhaus
Maybe, you'll like this too ...