A visit to the Venerius restaurant - Urlaub - Reisen - Thüringen entdecken
Heavenly quail and a shiitake muffin
A visit to the Venerius restaurant
Chef Felix Thomas loves unusual combinations, perhaps as a result of the many years he spent cooking abroad. Yet his award-winning restaurant in Eckolstädt is still down to earth, and the menu includes a range of regional dishes at very reasonable prices.
He seems a little on edge, but for a change it has nothing to do with a new menu or absent employees. Nor is it anything to do with the Gault-Millau award that he's just won again, and which is the reason why the phone keeps ringing every few minutes. Thomas is about to go on holiday with his family. They're already packing, and he's supposed to be helping them. But he doesn't really have time for that. There are things to take care of in the restaurant, such as duty rosters, orders and shopping lists for the staff. This wouldn't normally be a problem, he says, but the family are meant to be leaving in two hours. Compared to the logistics of a family holiday, running an award-winning restaurant seems like an easy task.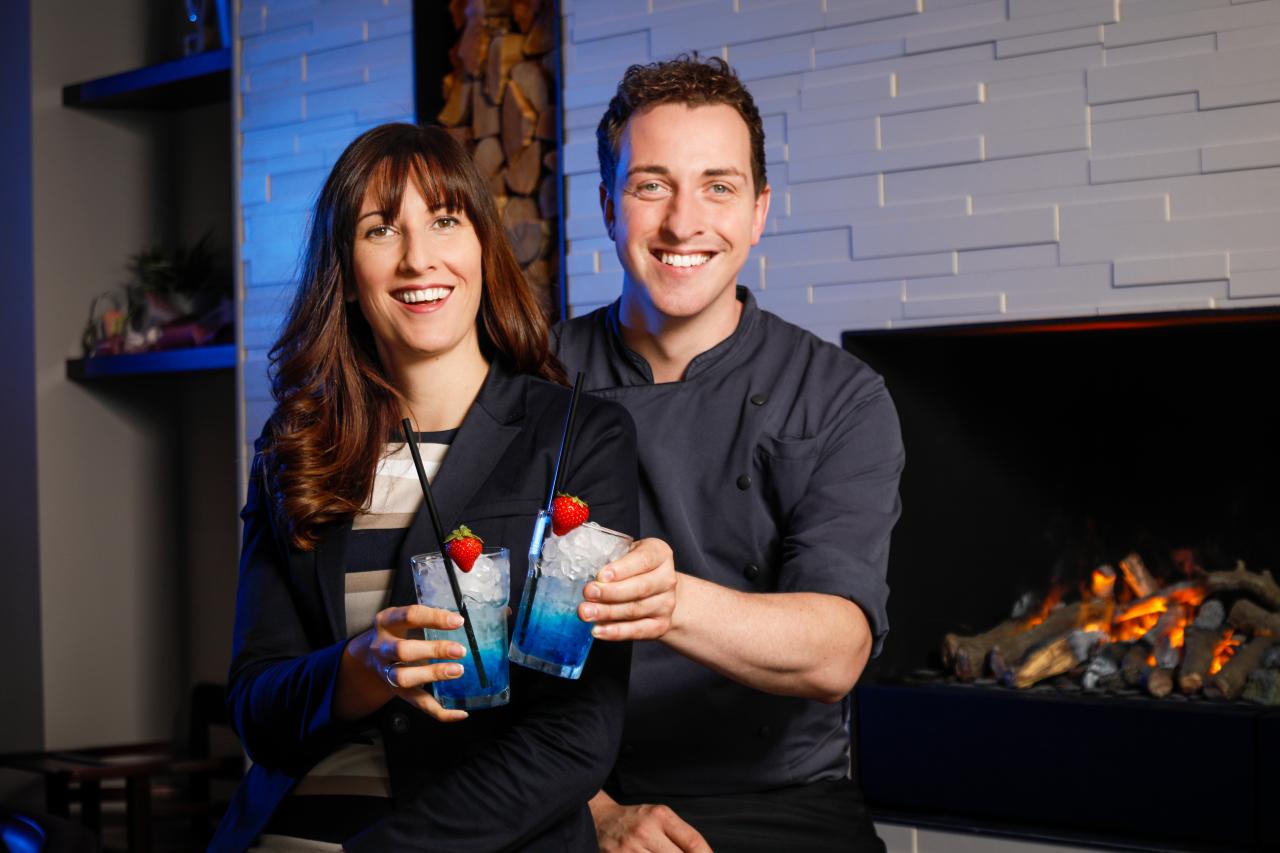 Raising glasses with Felix Thomas, ©Carlo Bansini, Thüringer Tourismus GmbH

Thomas is used to a hectic life. The 32-year-old is something of a shooting star among Thuringia's chefs. Since opening Venerius in 2013 in the small town of Eckolstädt near Bad Sulza, Thomas has won more accolades than most chefs do in their entire career. The current Gault-Millau award with a total of 14 points is his sixth in as many years. "I'm delighted of course," he says. But more for his team; he himself isn't really bothered about awards. "I cook for my guests, not for a critic who visits once and is then never seen again."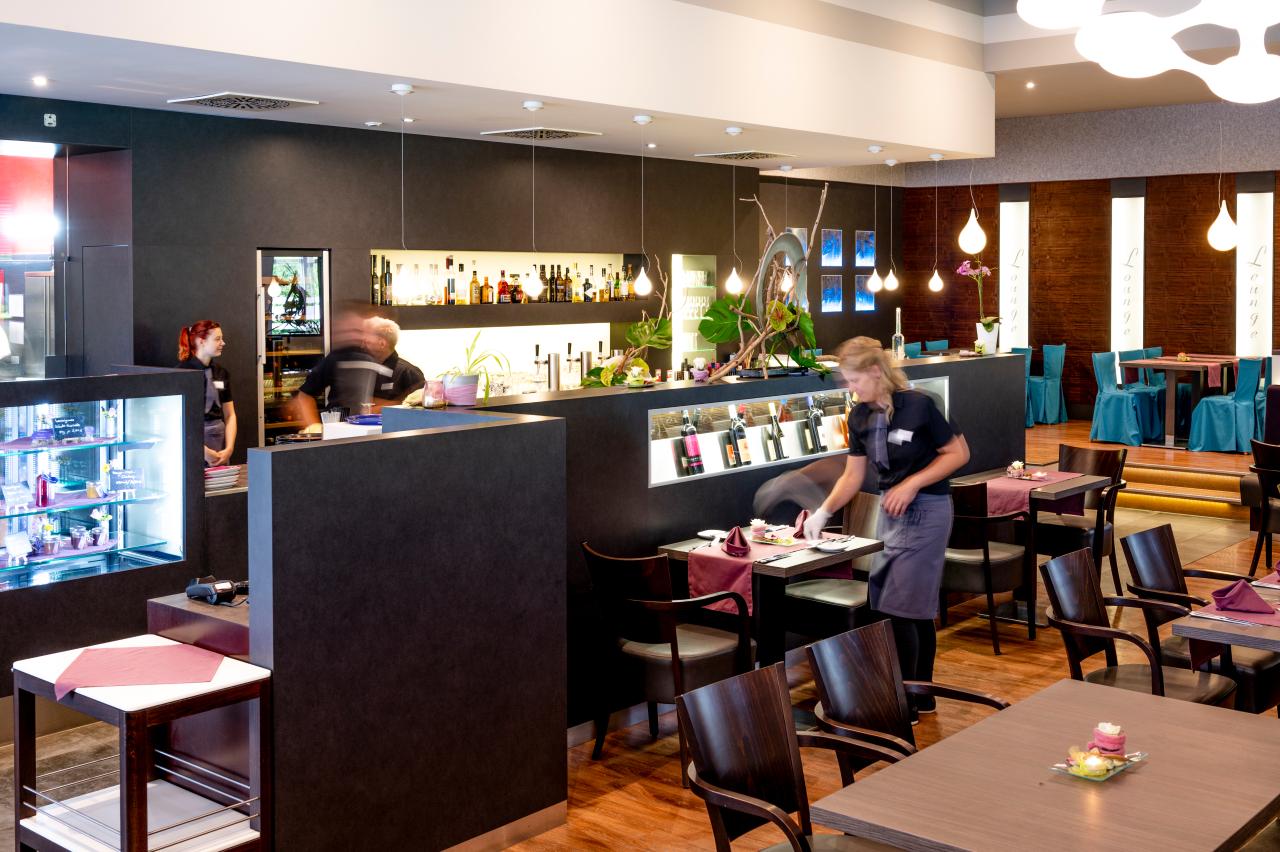 An inside view into the "Hauben" restaurant, ©Gregor Lengler, Thüringer Tourismus GmbH

Thomas travelled the world for nine long years. He worked at Berlin's Ritz-Carlton and in seafood restaurants in Australia, he's been here, there and everywhere. But at some point he felt the pull of home. There was an old village hall here that was only used two or three times a year. The rest of the time it stood empty. His family was sceptical to begin with: a restaurant in this small village of 600 people? Who on earth would come all the way here to eat? Fusion cuisine? What in God's name is that? And why a fancy 'fine dining' venue? How is that ever going to be even half-full? Thomas has to smile as he thinks back to those discussions, when Venerius seemed more like a pipe dream than a vision. Today, the restaurant's 80 covers are almost always full. "I used to say that if we're ever fully booked three months ahead, then we've made it," Thomas says. "And we are well beyond that point now."
I'm sure that has something to do with the fact that he and his team of ten are doing quite extraordinary things. The entire menu – two soups, three starters, nine main courses and three desserts – changes every month. "Chef's need a little excitement – always doing the same thing gets boring. And a bored chef is not a good one."
On his travels, Thomas acquired an unorthodox way with ingredients, for example pairing quail breast with Asian radish and then adding a shiitake mushroom muffin for good measure. Or serving halibut in a crispbread crust. "I love to put my own regional twist on dishes from around the world," he says, "a little something from everywhere plus a little something from home."

He now spends a lot of his time visiting local producers to buy fish, cheese and even ostrich meat. "It's quite amazing how far the Weimarer Land region has come. The quality here is really outstanding," he adds. And because he can get many products cheaper through the family-run canteen kitchen, he is able to offer very good value for money. Most guests will pay between €40 and €45 for dinner at Venerius, including drinks.

So, any plans for the future? Venerius has recently hosted a magician and a Japanese sushi chef. These are the types of events that Thomas would like to do more of. But now he has to get on and pack his suitcase. And then it's off on holiday.

zielgruppe_neugierde,landingpage_geheimtipp
Maybe you're going ot like those as well ...