Himmelsburg Virtuell - Urlaub - Reisen - Thüringen entdecken
The reconstruction
Virtual Reality Experience
Virtual reality creates entirely new worlds. With glasses and headphones, images and sounds are generated that give the viewer the feeling of diving into new spheres - like into the virtual version of the "castle in the sky".
Music is strongly connected with emotions. Just as emotional is the immersion in a virtual world. But how to begin a reconstruction of a lost place?
For a first approach, it took a lot of research and scientific information as well as picture sources and building plans of the city castle from the 17th and 18th centuries.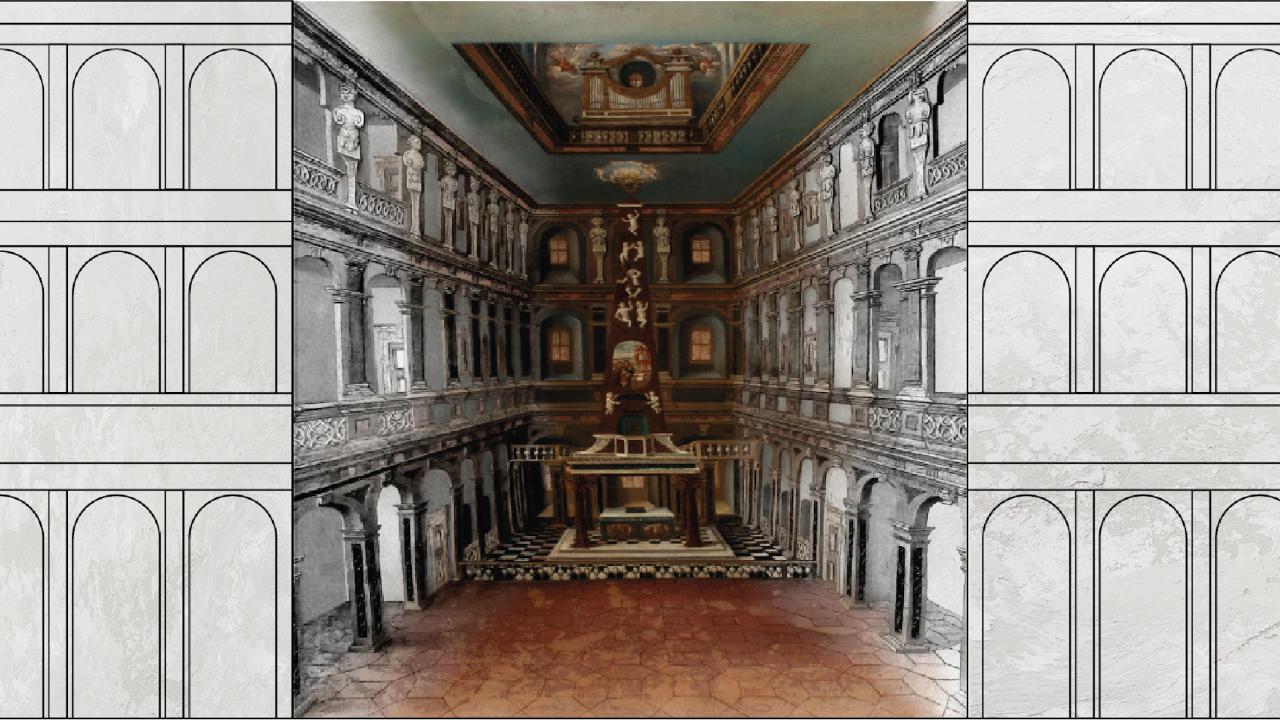 Castle chapel in Weimar around 1660 with visualisation, illustration by Christian Richter ©Anne Levin, Klassik Stiftung Weimar
The architect Florian Scharfe - who is a permanent member of the project team - created a virtual model of the castle chapel as early as 2005 in his diploma thesis. This could serve as a basis. However, there were no contemporary witnesses who ever gave detailed accounts of the Himmelsburg. The existing material had to be supported by interpretations. Historical and structurally authentic details - the frieze on the ceiling, the wood carvings on the benches, the altar - had to be clarified and then visually translated to create an authentic atmosphere. Not to forget: the sound! But more about that later...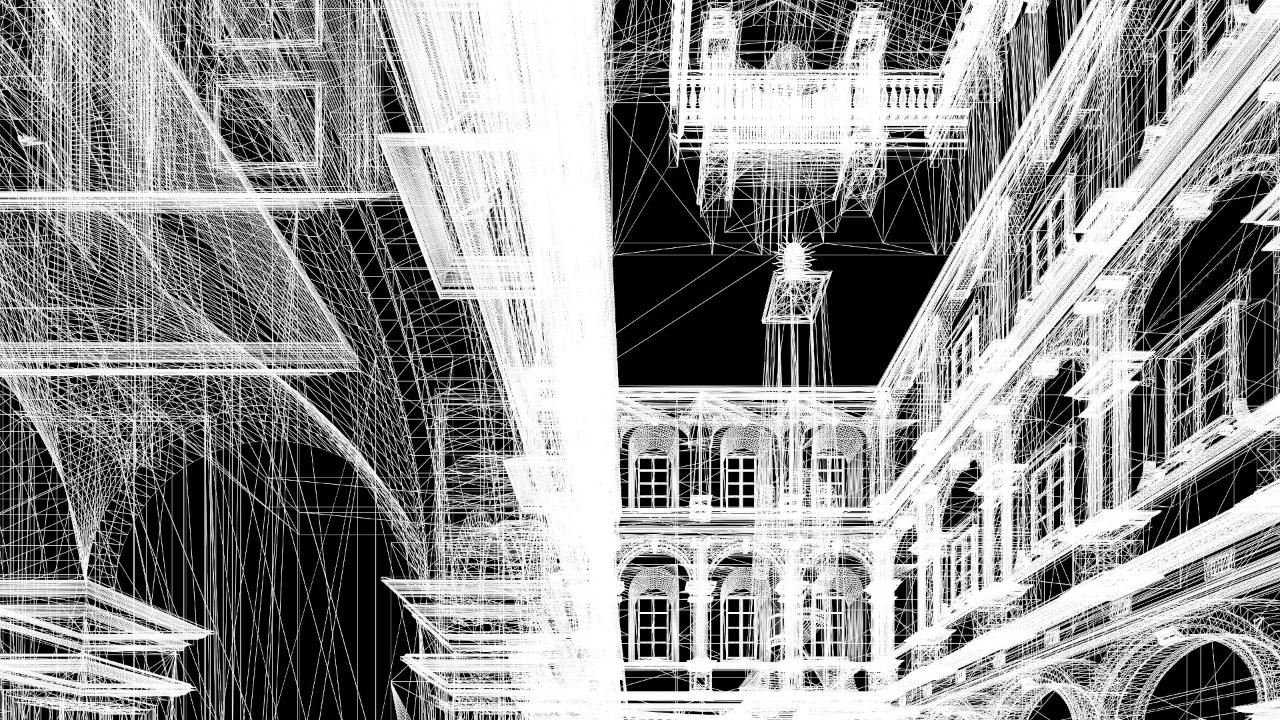 Reconstruction of the sky castle using computer technology ©Rolf Kruse
And then it is like any architectural process: plans, sketches, drafts, views. These were put together using software. Ground plans were indicated by computer, heights and depths were drawn. Spatial bodies were defined and inserted, such as the altar, the columns and the seating furniture. In addition, virtual viewpoints were determined where the viewer could "stay" in the simulation. These were eventually provided with interaction - turn right and walk etc. However, not the technology was meant to be the focus, but the experience in the room. (1)
What about the audio?
The young Johann Sebastian Bach worked as organist at the Weimar castle chapel from 1708 to 1717. Many of his cantatas were written during this time, including "Himmelskönig, sei willkommen" (BWV 182). Two movements of this cantata were recorded for the virtual resurrection of the Himmelsburg in an anechoic room of the TU Berlin. The music was performed by the vocal and instrumental ensemble Cantus Thuringia & Capella under the artistic direction of Bernard Klapprott.
Quelle:
(1) According to Prof. Rolf Kruse, Professor for applied informatics at Fachhochschule Erfurt.
nicht_veroeffentlichen,kampagne_himmelsburg
Maybe, you'll like this too ...