Erfurt ganz unverblümt - Thuringia.MyCulture. - Urlaub - Reisen - Thüringen entdecken
A horticultural tour of Erfurt
Exploring the city with Thuringia.MyCulture.
Erfurt, the Thuringian state capital, is famous for its centuries-old horticultural tradition, first established in the 1800s by Christian Reichart, the Thuringian who raised plant cultivation in Germany to a professional level. Later there were major Erfurt horticultural dynasties such as Blumenschmidt, Haage and Chrestensen, and specific Thuringian plant and flower varieties. Erfurt's success as a centre of gardening and growing has left its mark in many places. Although I have been here for more than ten years, I still have plenty to learn about the city I call home, as is so often the case. So with the help of the Thuringia.MyCulture. digital travel guide I'm embarking on a tour of discovery of 'Erfurt – city of flowers'.

©Christian Fischer, TTG
The garden of Thuringia
My tour begins on a beautiful spring day at the egapark – known as the garden of Thuringia – where I am greeted by wide expanses of meadows, flowers in full bloom and bubbling fountains. An ideal place to get away from the hectic pace of everyday life.
egapark Erfurt
The park is an important monument to landscape and garden design, and in 1962 it was the site of the iga, the '1st International Garden Show of Socialist Nations'. Several elements created by landscape architect Reinhold Lingner at that time still remain today. His designs for the iga featured ensembles of pavilions, flowerbeds, planters and various exhibition halls. No other gardens in Germany embody the spirit of the 1960s in quite the same way. Today, the park is a popular destination for locals and visitors alike – either looking for tranquillity in the heart of the city, like me, or wanting to explore the traces of bygone days.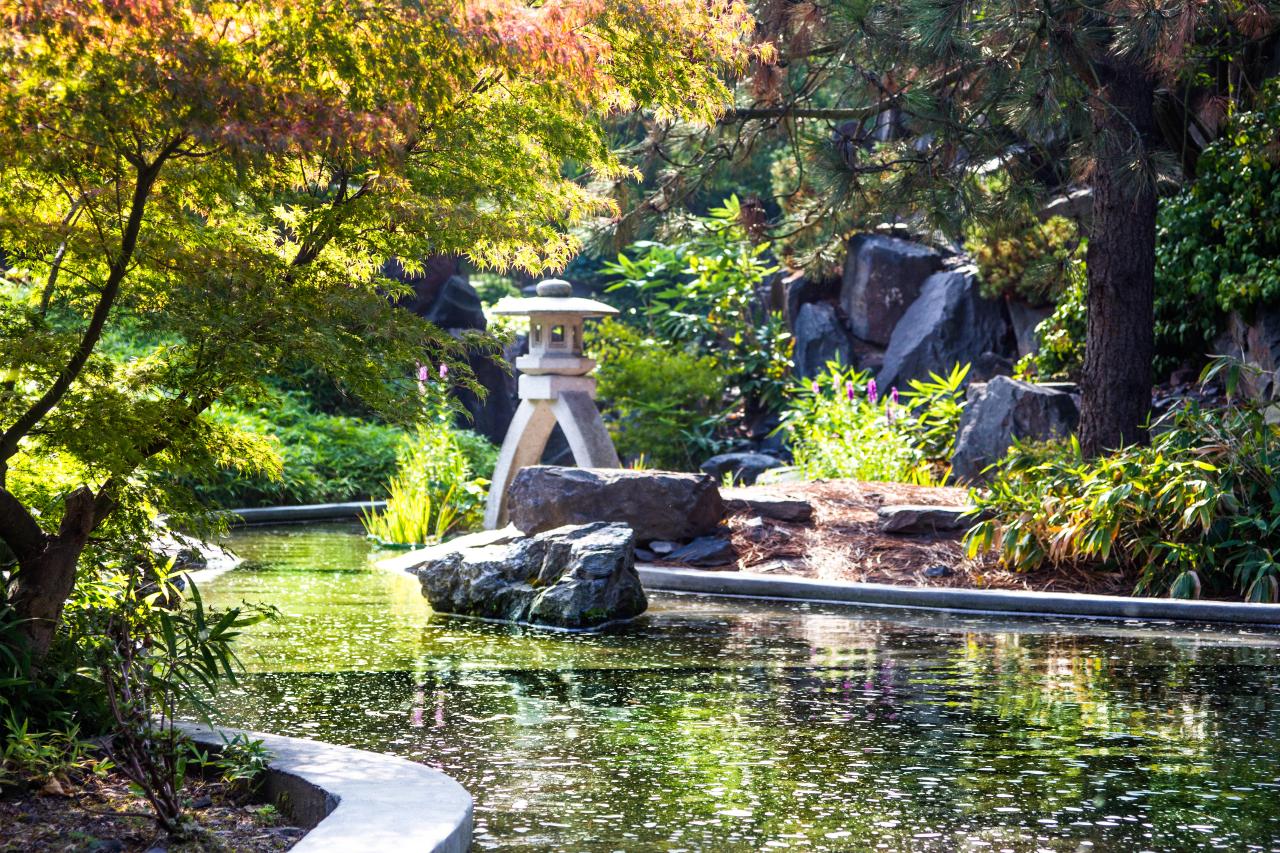 ©Christian Fischer, SWE/egapark
I reward myself with an ice cream for having taken so many steps across the 36 hectare site, and then continue my tour by heading towards the city centre. The Thuringia.MyCulture. app guides me through an expansive and well-maintained green space – Luisenpark – past picnicking families, dogs having a dip in the Gera river, and an energetic yoga group performing some very odd movements on the grass. I make my way to the statue of Christian Reichart, right by an idyllically situated bridge.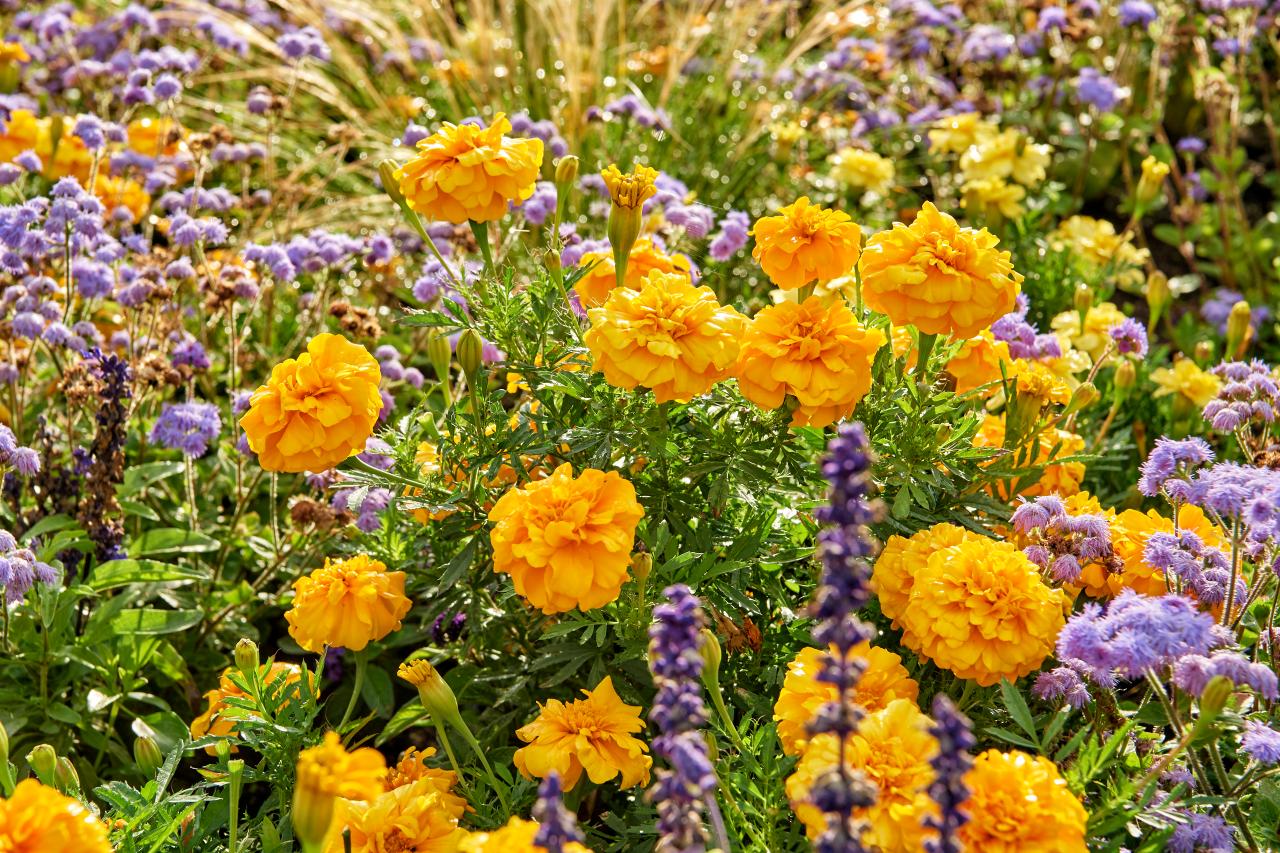 ©Florian Trykowski, TTG
Who was Christian Reichart?
Reichart is the founder of modern horticulture in Germany. He comes from a rich Erfurt family and inherits large tracts of lands at the edge of the city, used for agriculture and horticulture. Reichart performs test and trials, always trying to find scientific explanations for his practical experiments. More or less incidentally he also invents horticultural tools that increase productivity. These include a machine for thinning out plants, a spiked roller to aerate soil and the single-wheel hoe – all of which are still in use today in their original or in a barely altered form. It was Reichart who introduced intensive vegetable cultivation to Erfurt, replacing the previously dominant fruit and wine growing. The shift towards vegetable cultivation in Erfurt started in quite a 'small' way, when Christian Reichart brought home some cauliflower seeds from a trip to Cyprus, which laid the foundation for breeding the local variety known as the Erfurt Dwarf.
Desert plants in the city centre
The tour now takes me further downriver towards to the main train station. Opposite this lies the Stadtpark, Erfurt's municipal park. The sight of its grand staircase welcomes visitors to the city as they emerge from the station. Looking at all those steps I catch my breath for a minute. But needs must – I want to find out more so I start to climb. As I ascend the stairs to the Stadtpark, I'm surprised to notice large tubs of cacti. Tropical cacti in the middle of Thuringia? They are a visual reminder of Erfurt's successful history of cactus growing. Friedrich Adolph Haage's company, known as 'Kakteen-Haage', revolutionised the commercial growing of cacti and made them a popular decorative object for fashionable homes. Having reached the top of the stairs, I can see the features that the Stadtpark is famous for – strictly geometric design elements, a pavilion, the Sorgebrunnen fountain and botanical rarities such as the Amur cork trees and a huge mulberry tree.
Flowers by post
After a short break in the Stadtpark the route takes me further into the city centre, where I spot the massive bulk of the main post office, visible from afar. But why would the tour take me to the post office? It's quite simple: for centuries, Anger square was Erfurt's main trade and communications hub. The city's rise to horticultural pre-eminence was contingent on the reliable transport of goods. As early as 1862, Erfurt's market gardeners used to ship perishable produce, such as cauliflower, by express freight on the Thuringian railway. Then there were large volumes of plant catalogues and price lists, dispatched to customers using the postal service. By 1884, it had become clear that Erfurt needed a large post office to ensure the smooth running of this thriving business. One of the most important horticultural products were seeds. These were mainly sold by mail order, again necessitating a sizeable post office building. It remains a striking landmark, as well as a reminder that Erfurt is the city of flowers. Demand for seeds increased substantially at the end of the 19th century. Flower-based decorations became something of a fashion trend, as is apparent from the post office interior with its cross-vaulted neo-Gothic ceiling adorned with floral designs.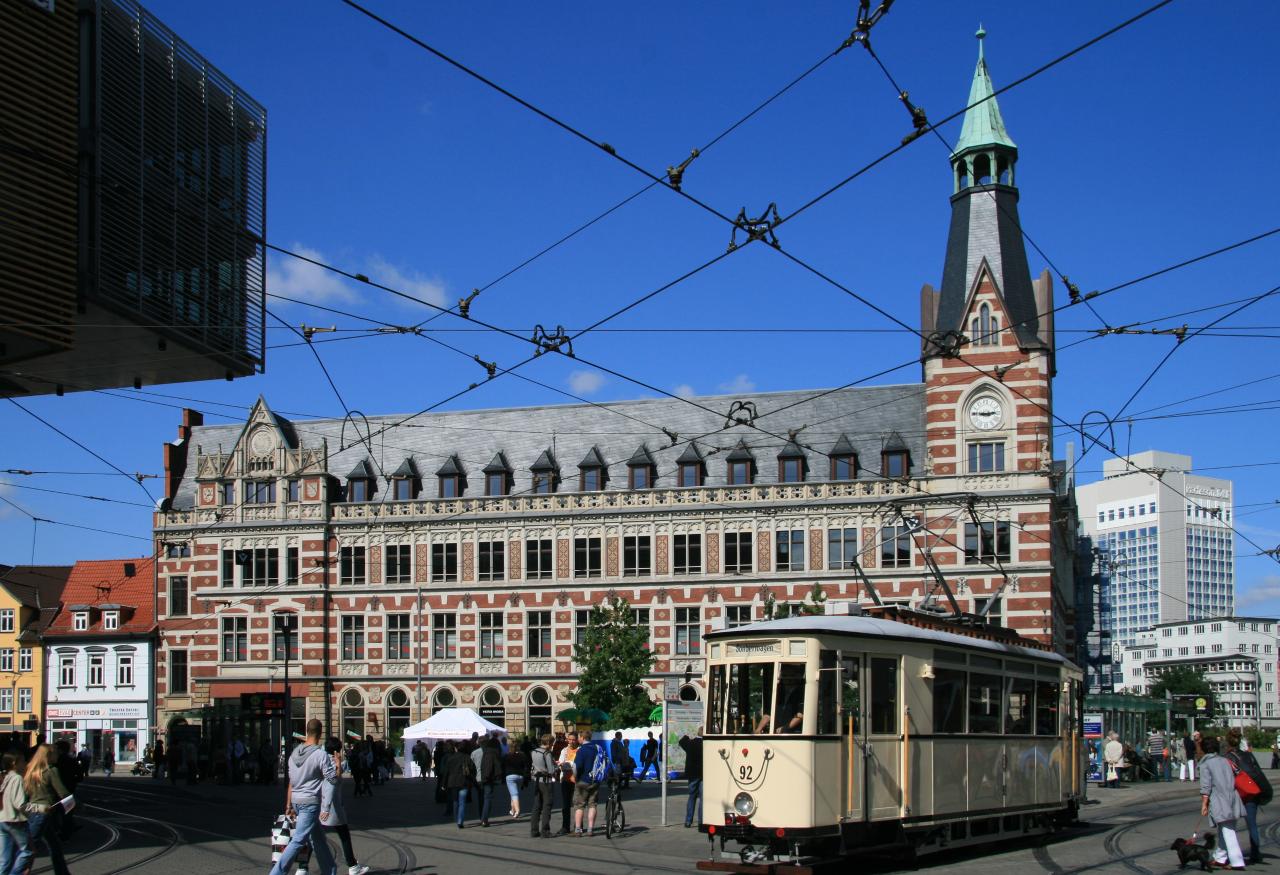 ©TTG
Erfurt's horticultural heyday was in the 19th and at the beginning of the 20th century. The innovative products of its horticultural dynasties were exported around the world. Erfurt became closely associated with the horticulture industry and its reputation as the city of flowers was established. My digital travel guide takes me to a physical representation of this history, located only a few steps from the main post office. The Angerbrunnen, a large fountain on Anger square, features the figure of 'Flora' as a symbol of the city's golden age.
Thuringian beer
After a short rest by the fountain and some refreshments, I stroll from Anger square to Fischmarkt square, where I discover another highlight of the 'city of flowers' tour. Haus zum Breiten Herd is one of the grandest and most distinctive houses in the centre of Erfurt. Its bright orange Renaissance exterior with elaborate ornamentation reflects the wealth of its original proprietor in the 16th century. The building dates from 1630, and its owner was entitled to brew his own beer there. Many historical houses in Erfurt still feature 'beer holes' above their doors indicating a similar privilege. These used to be filled with straw to announce that freshly brewed beer was available.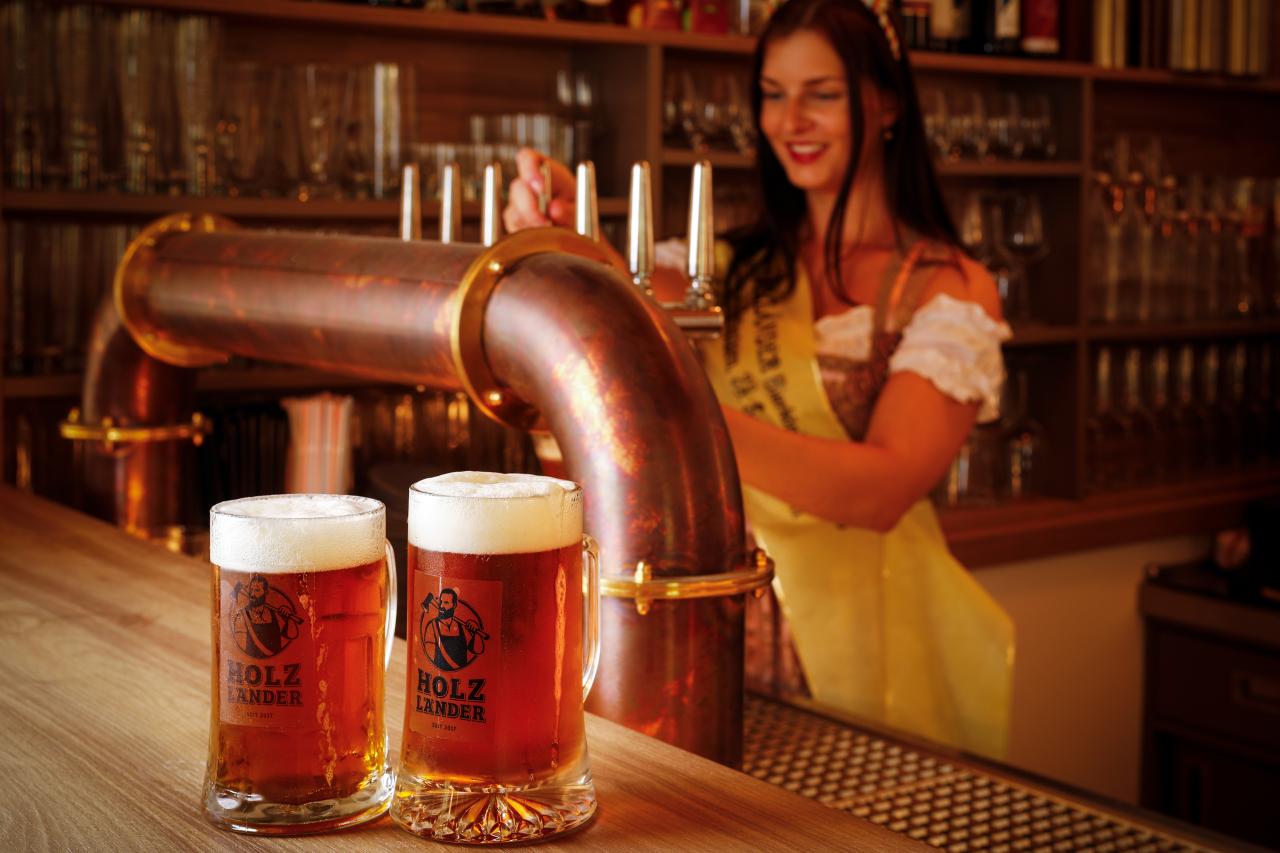 ©Carlo Bansini, TTG
But doesn't beer come from Bavaria?
A common misconception! The oldest German beer purity law was not Bavarian but came from Thuringia. In 1998, a sensational find in the Thuringian town of Weissensee brought to light a tavern decree that contained the oldest known beer purity law. This 'statuta thaberna' from 1434 makes it a punishable offence to adulterate beer and stipulates that only hops, malt and water may be used to brew it. I'm proud to learn that we Thuringians had a pioneering role in beer brewing.
After a fascinating but still quite leisurely tour of Erfurt's horticultural history, I'm heading home with plenty of new insights. The Thuringia.MyCulture. digital guide has helped me to get to know Erfurt better, and from a very different perspective.
Cover picture: ©Florian Trykowski / Christoph Hampe, TTG
Get the app
Download the free app from the App Store or Google Play Store now.
zielgruppe_kennerschaft,zielgruppe_faszination,thuringia.myculture.,landingpage_geheimtipp,querbeet_parks_und_gaerten
Maybe, you'll like this too ...